Y'all, I had a really hard time narrowing today's post down to my 5 favorite things from this week. Which I guess isn't really something to complain about now is it? It's so funny how last week was incredibly frustrating, but this week everything seems to be falling into place. Life's cray, I tell you!
I'm linking up with Lauren to share 5 highlights from my week :)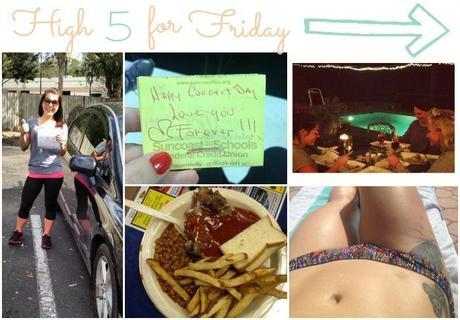 one. I'm an official adult! My car is paid in full and I'm the only person on the title! Such a great feeling. I'm driving that baby to the ground. Shout out to Toy for cosigning for me back in 2009 when I bought it :)
two. Guess who is going to the Country Mega Ticket Concert Series? THIS GIRL (along with a few friends). That's right...I'll be seeing Tim McGraw (with Brantley Gilbert and Love & Theft), Rascal Flatts (with The Band Perry), Brad Paisley (with Chris Young), Blake Shelton (with Easton Corbin and Jana Kramer), Jason Aldean (with Jake Owen and Thomas Rhett), Miranda Lambert and Dierks Bentley (with Randy Rogers Band), Keith Urban (with Little Big Town and Dustin Lynch), annnnd my main squeeze Luke Bryan (with Thompson Square & Florida Georgia Line) this summer! I cannot believe it - I am so excited, y'all! It's gonna be a goooood summer!

three. A much needed girls' night with my BFF and her sister happened this week...with wine, sushi, girl talk & yoga pants you really can't go wrong.

four. If I had to choose one last meal it would definitely be BBQ. I could eat this stuff every day.

five. Thought it was only appropriate to put the picture of my stomach next to the BBQ so that I'm reminded that even though I could, I shouldn't eat it every day ;) My friend Asriel & I spent Tuesday lounging poolside. I can never get enough sunshine! And today it's cold again...Florida, must you be so bi-polar? I can't keep up!
In case you missed anything this week here's a recap:

- Monday I talked about spending the day at Disney and meeting Honey Boo Boo.
- Tuesday was dedicated to The Dirty Girl 5K.
- Wednesday was about inspirational office spaces & I also posted a "vlog" about Adam finding Buck :)
- And Thursday I wrote a little tribute to Adam...letting y'all know how to know that you have a keeper.
Happy weekend, loves!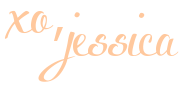 lovelylittlethingsblog.com