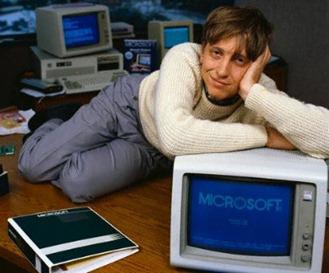 Every engineer who has invented some new technology, or is adept at creating solutions, believes that is the hard part, and it should be a short step to take that solution to market as an entrepreneur. In reality, that short business step embodies far more risk, and a poor technology solution is not near the top of most lists of common reasons for business failures.
In fact, a recent Duke and Harvard survey of over 500 technology companies showed that only 37% of their leaders even have engineering or computer science backgrounds. Clearly, engineers should think twice before assuming they have an advantage over the rest of us toward being an entrepreneur.
Now there are many resources out there to help engineer entrepreneurs, such as a recent book by Krishna Uppuluri, "Engineer to Entrepreneur: The First Flight." He identifies the key business misperceptions of most engineers, and provides a workbook approach to provide a quick-start on various business lifecycle topics. I've summarized his points, and added my own, as follows:
"Everyone loves 'cool ideas' and new technology." Before investing a lot of time and money into any idea, entrepreneurs should assess the commercial viability. That means evaluating third-party market research, getting real customer feedback from prototypes, and listening to concerns of successful executives in the same business area.

"I need to go-it alone to assure quality and elegance." Engineers assume that the business issues can be resolved later. Working alone, or with other engineers, is great for the average engineer introvert, gives them better control, and minimizes distractions. A team with diverse skills is harder to manage, but more likely to build a thriving business.

"Marketing is fluff and selling is black magic." The old adage, "If we build it, they will come" came from engineers. In reality, building a solution won't make it connect with customers, manage competition, or communicate and proselytize the offering in the industry. With today's information overload, selling is always required.

"We need to get functionality maximized before we focus on customers." The business reality is that you can't engineer the functionality right UNTIL you focus on customers. Superfluous functionality, from a customer perspective, is a failure. The mantra for an entrepreneur today should be to ship fast, make changes, and iterate.

"A good engineer hates unpredictability and risk." A good entrepreneur embraces risk as an opportunity, whereas most engineers are risk averse and cautious. The result is that engineer-driven solutions often are too little, too late, if they ever ship, in today's fast moving market. Managing risk is good; eliminating risk is bad for startups.

"We can't worry about making money until we get it built." If you can't make money, it isn't a business. Business constraints, such as market size, customer demographics, manufacturing, distribution, and support costs need to be set, or there is no context for getting it right. Getting it right at the wrong cost will get you no customers.

"Outside funding causes loss of control and undue pressure to deliver." Funding is like a turbocharger for a startup company, if used correctly. Investors love to fund growth and scaling of a proven business model for entrepreneurs, and they avoid at all costs funding research and development for engineers. Hence the pressure to deliver.
Certainly there are many examples of great companies led by engineers, including Microsoft with Bill Gates, Oracle with Larry Ellison, and Google with Larry Page. This is strong evidence that it is possible to make the step from engineer to entrepreneur, or team with someone who can provide the complementary skills and perspective.