Tucked away on Mill Street in the Perth CBD, @Panache has become one of my favorite cafes to go for breakfast and lunch during the week. My love affair with @Panache started three weeks ago when a foodie colleague said that her friend absolutely raves on about it and I needed to try this cafe. So that day, I came back to my desk with this breakfast cup ($5.80) and I have been craving it almost every day since…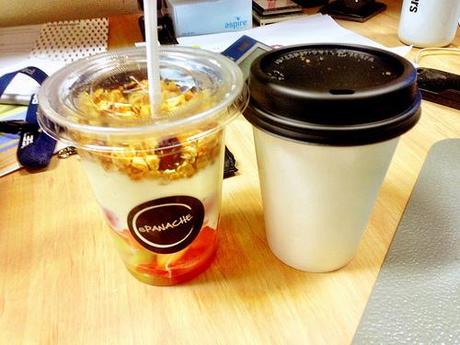 The toasted granola is just amazing and what makes @Panache's breakfast cup stand out from the rest. There's a good mixture of dried fruits and crunchy muesli which tops a creamy sweet yoghurt over a tropical fruit salad. I don't even usually eat muesli but I love the texture of the toasted granola and this cup keeps me going until lunch.
Every time I head to @Panache, I end up coming back to the office with something more. Coffee is the usual suspect (I love that it comes with a mini gourmet cookie to dip) with the occasional ham & cheese croissant joining the party.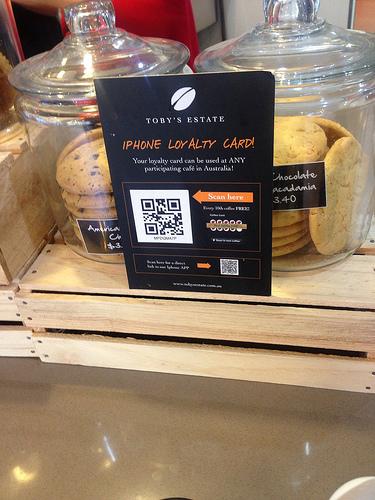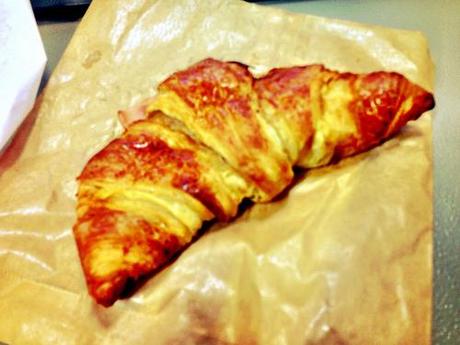 @Panache uses Toby's Estate Black Swan Coffee Blend which is sweet and full bodied with a dark chocolate base and brown sugar finish. My latte is smooth and usually warm which I don't mind. Some of my colleagues like their coffee hot so if you're the same then make sure you request it @Panache. There's also almond and soy milk available for an extra 50c.
@Panache is decked out with plenty of greenery and there's tables inside and out – a perfect place to go for a catch-up if you don't feel like drinking anything alcoholic.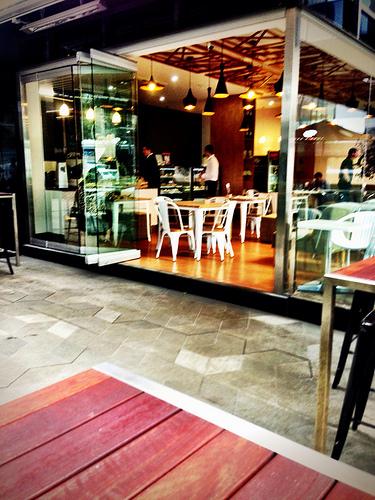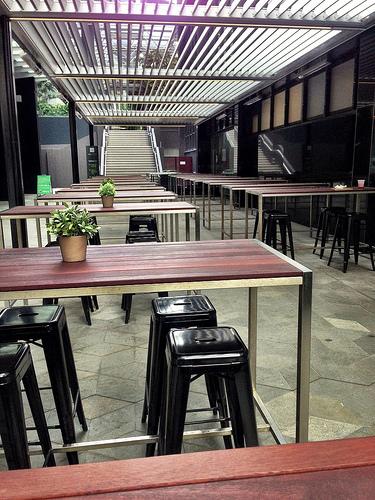 There are plenty of gourmet breakfast and lunch options including raw foods/smoothies. I usually spend around $9 for breakfast and $16 – $18 for lunch. Here's some of my Panache eats and drinks…
Roast beef bagel with sea salt…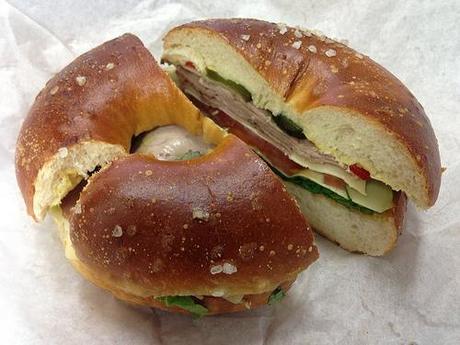 Mushie's green smoothie and my mango smoothie…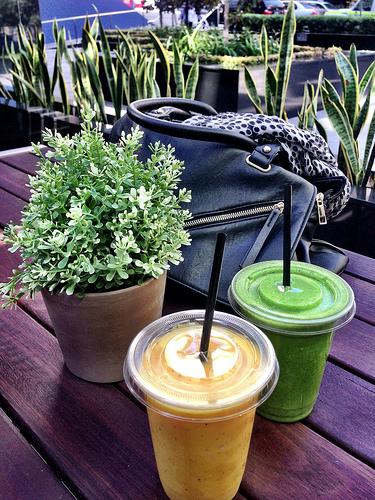 My toasted chicken schnitzel wrap…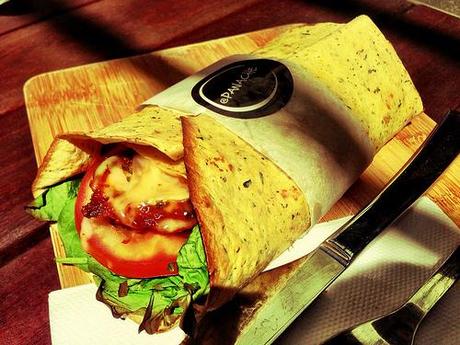 @Panache is worth a visit if you're out and about in the Perth CBD.