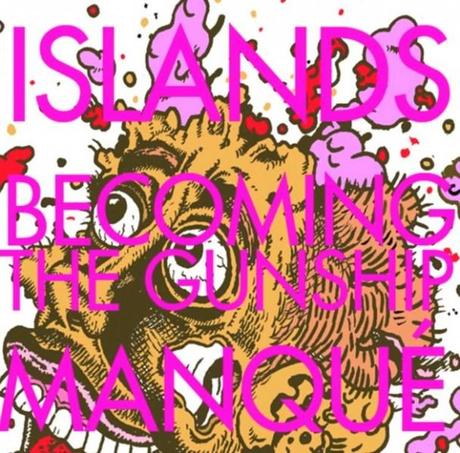 Islands – Becoming the Gunship
SoundCloud
Interestingly, the first three lines of Islands' new single, "Becoming the Gunship", appeared in a dream had by lead singer Nick Thorburn (When it was dark / I was a question mark / Becoming the gunship). It's been a while since my infatuation with these Montreal indie rockers was at its peak (back in the rambunctious days of their first single, "Rough Gem"), but hearing this new, elegantly hollow track, it seems that whatever turmoil has resulted from break-ups and make-ups and side projects galore has only matured Islands' sound for this culmination of a nearly decade long musical journey. The song starts with that beautifully enigmatic hook, seemingly nonsensical, but as it goes on and wraps up the listener in the (literally) dreamy imagery, by the time the hook returns at the end, it feels like an already familiar, tangible memory.
Last month, Thorburn announced the upcoming album, Ski Mask, to be released on September 17, 2013. He has said of Ski Mask, "This record is really about being angry…For better or worse, this record kind of sums up my experience thus far with being in a band…Ski Mask is a kind of culmination of all the different things we've done over the years…It's like a summation of Islands, everything we've ever done distilled into one record. It's basically an essential introduction to Islands—it's everything we've ever been about."
"Becoming the Gunship" sure doesn't sound like anger to me, but knowing Islands, the album will be full of surprises that reflect how anger can also lead to beauty and everything else in between.