Not everyone knows that Japan is an archipelago of 6,852 islands stretching 3,500km from the north to the south, about 500 of which are wonderful tropical or subtropical areas that offer a unique holiday experience. A lot of them are uninhabited and have very few man-made structures on them. Many Japanese prefer to spend their holidays in Hawaii because of the resort facilities and duty-free shopping. This is the very reason there are very few people who even know they exist!VSUAL got in touch with the photographer couple Ippei & Janine Naoi to discover these mysterious islands.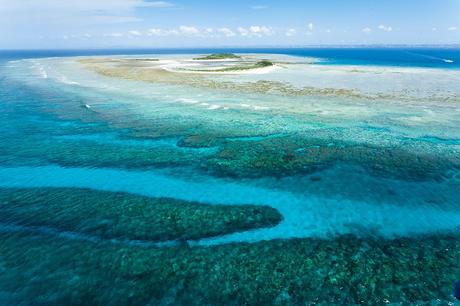 The photographer duo Janine Vleugel Naoi and her husband Ippei Naoi enjoy traveling to and photographing the beautiful islands of Japan. The islands with the most beautiful beaches in the area are concentrated in Okinawa, southern Japan and in the South China Sea. The Kerama Islands are the most frequented by the Europeans, including Tokashiki Island and Zamami Island, which are easily accessible from the main island of Okinawa by ferry. The Iriomote island of the Yaeyama island chain is 90% covered with beautiful jungles surrounded by coral reefs. The Yaeyama islands are frequented mainly by Japanese although the number of foreign visitors has increased in recent years. Miyako island, with its beautiful coral reef and the beach Yonaha Maehama, according to many, is one of the most beautiful beaches in the East.
The Naois tell us that one can enjoy snorkeling in the reefs that are close to shore. These reefs are inhabited by numerous animal and plant species. The Ishigaki island according to the Japanese has the most beautiful seascape of the archipelago known as the Kabira Bay. The large islands are accessible from Tokyo by plane — costing around 100 euros with Japan Airpass fares, and then you can take a ferry to the smaller islands, costing from 2 to 40 euros, depending on distance.
In this issue VSUAL explores the beautiful Okinawa Island that has insanely beautiful seascapes, azure skies and sparkling white sand. Okinawa consists of 160 islands and it's known as one of the world's best diving destinations, having a number of coral species and marine lives as large as those in the Great Barrier Reef. Over 400 types of corals, 5 types of sea turtles, manta rays, whale sharks, dugons and all kinds of tropical fish species all live around Okinawa.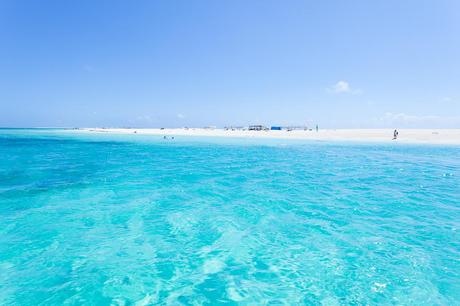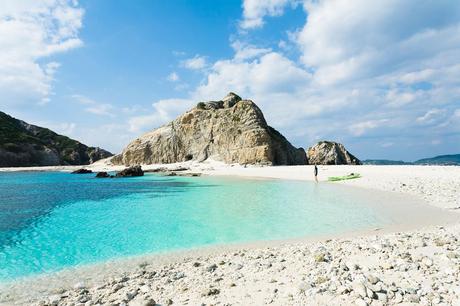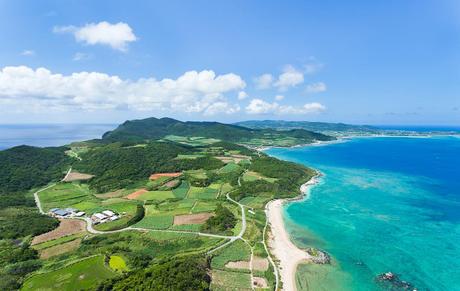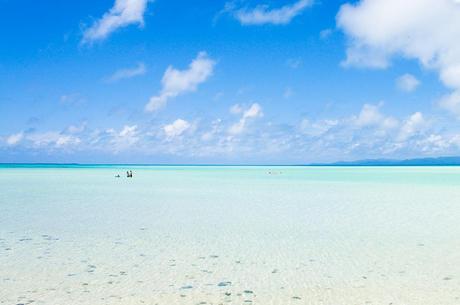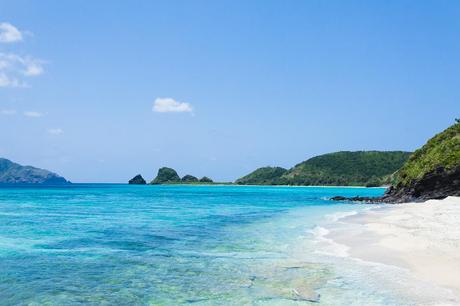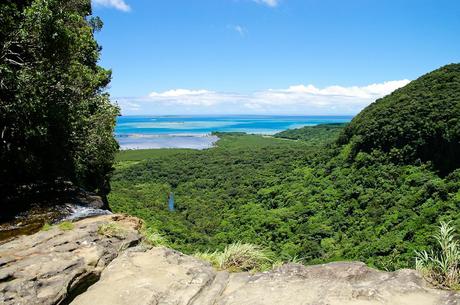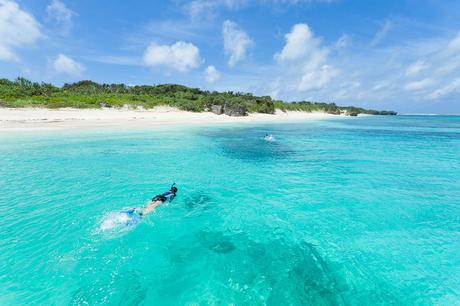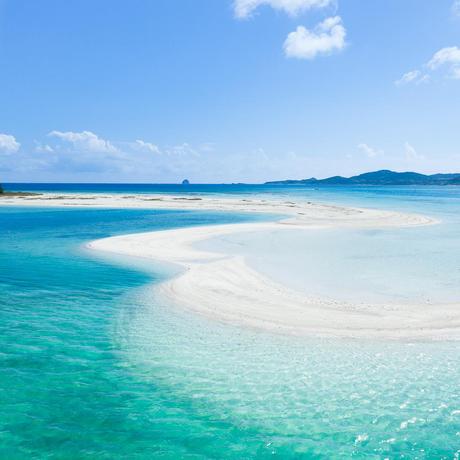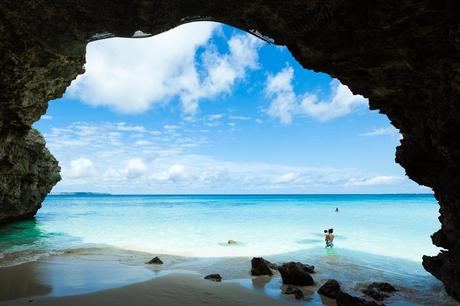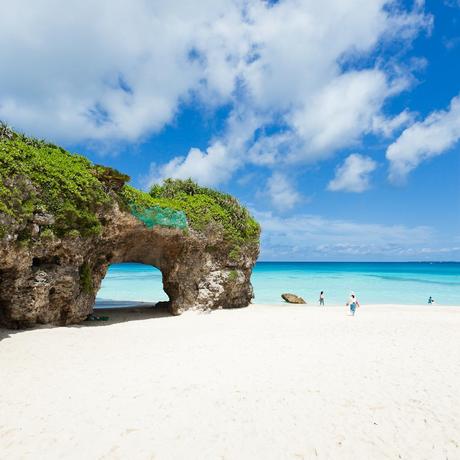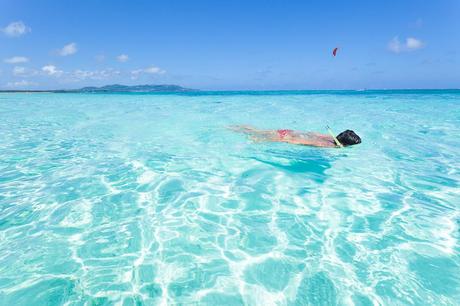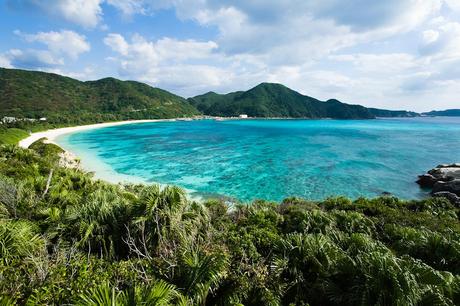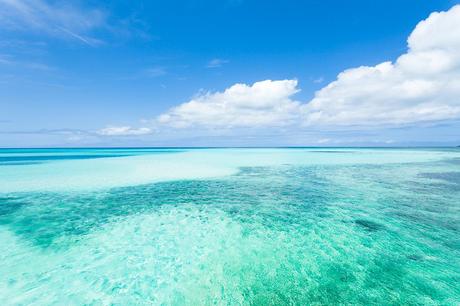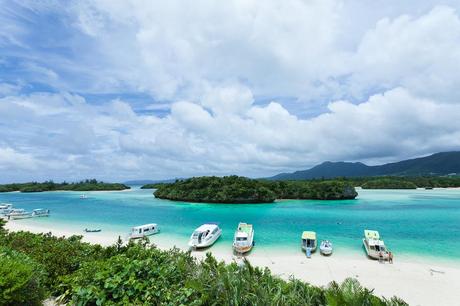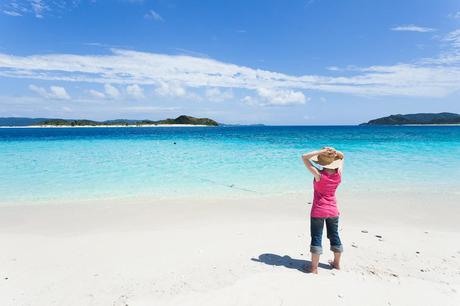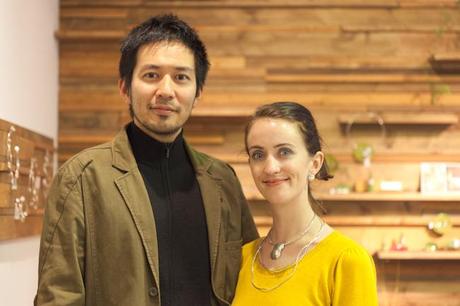 Ippei Naoi was born in Tokyo, Japan. Having parents as jewelry designers, Ippei grew-up surrounded with jewelry and design. After graduating from Sophia University, he lived in Amsterdam for 6 years where he worked as a web designer. In 2006, he returned to Tokyo with Janine, where he became active in jewelry design. After working for international branding agency, Landor Associates, Ippei launched Amamika with Janine. Ippei is also involved in photography, and is published internationally, including the National Geographic.
Janine Vleugel Naoi was born in Melbourne, Australia. She graduated from Melbourne's Swinburne National School of Design, and after working in a design agency in Melbourne, she moved to Amsterdam where she spent 3 years as a graphic designer in international advertising agency, TBWA. In 2006, together with her partner Ippei, Janine moved her base to Tokyo. She also became active in jewelry design, drawing inspiration from her graphic design background. Janine is still active in graphic design, and also does freelance projects alongside jewelry design.