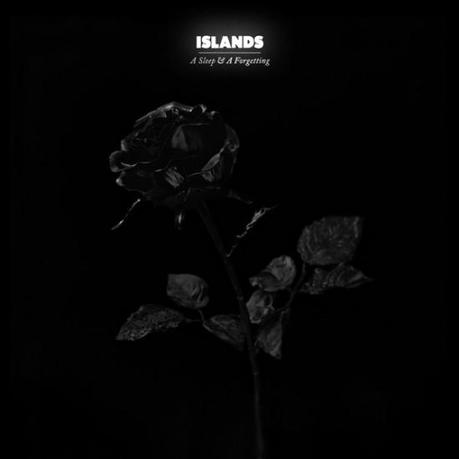 Formed in Montreal in 2005, Islands (@nickfromislands) offers up their fourth studio release with A Sleep & A Forgetting. The latest project from Canadian songwriter Nicholas Thorburn, Islands has not only been critically acclaimed for their studio work, but also their live performances, at times leading the audience out into the street after a show a la Pied Piper. Thorburn, who sometimes performs as "Nick Diamonds", has been fronting bands since the early 2000s, and we've seen him go through a few evolutions as a songwriter and bandleader.
On A Sleep & A Forgetting, Islands  are offering up a different take on the currently trending beach vibe that indie bands all seem to be dipping into these days. Named after an Orson Scott Card short story, the album is full of dulcet doo-wop and soulful, down-tempo grooves. Songwriter Nicholas Thorburn wrote A Sleep & A Forgetting alone at the piano during a break-up inspired relocation to Los Angles from New York. Thorburn says it is "far more personal than any I've made before".
"This Is Not A Song" is one of my favorites. Spoiler alert: it actually is a song. This piano-driven soul number, sweetened by warm strings and organ pads, is deliciously throwback and would make Al Green smile. "No Crying" is another endearing retro gem. Shimmering with tremolo surf guitars and Thorburn's easy tenor, it sounds like the slow dance song from your grandmother's prom, and I mean that in the best kind of way. "Hallways" is another highlight, featuring banging one-finger piano hooks and addictive shuffle percussion.
What I like best about A Sleep & A Forgetting, though, is that its final form does remarkably little to cloud over its bare-bones conception. These days, it's all too common for an album to suffer from overproduction that obscures the songs beneath. With this release, however, Islands have stood resolute to present the product of this album as the organic project of its creator. As Thorburn sings on "Lonely Love", the "lonely hands of a lonely little man" made this album and not much more.