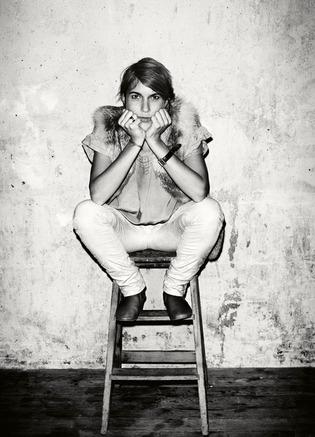 Isabel Marant photographed by Terry Richardson.
I'm just loving the edgy, bohemian cool designs of Parisienne designer Isabel Marant. No, that's not quite right. I am loving the whole idea of the Isabel Marant woman and what she represents with her design aesthetic. She never follows trends, she sets them. She designs for a customer that seeks out comfort, but not what everybody else is wearing. Maybe she is the best kept secret of the fashion world?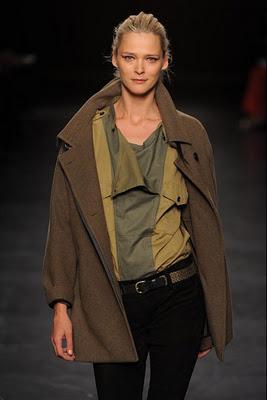 Isabel Marant Fall/Winter 2010/2011Her designs have been described as laid-back, mis-matched, paired-down Parisiane cool.  Boyish, hip, sleek by nature, chic.  "Tough, dirty, a bit rough and ready" according to style blogger Susie Bubble.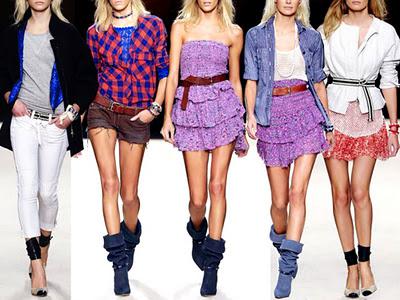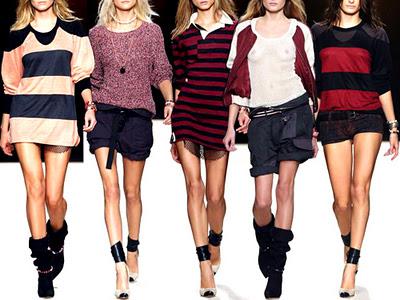 Isabel Marant Spring Summer 2001 on the runway.Her designs are cosmopolitan without being too contrived because Marant designs for herself. "When I design I think about what I don't have in my closet yet and what should really be there. I try to determine in which direction I feel like going, what I am looking for in a piece of clothing and why I still want new things. It is always a rather intuitive but philosophical approach."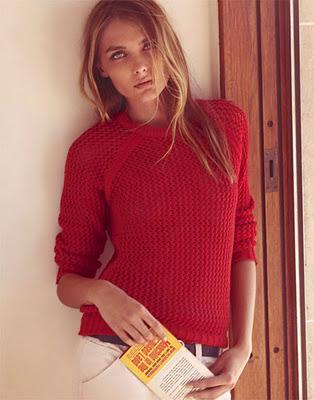 Marant grew up in Paris and was a keen hand at the sewing machine knocking up clothes for herself and friends as a teen.  She went on to study fashion at Studio Bercot fashion school in Paris and launched her eponymous accessories line in 1989, followed up by a womenswear line in 1994.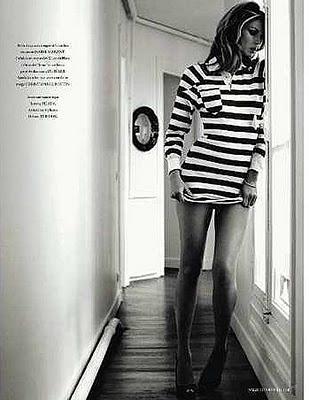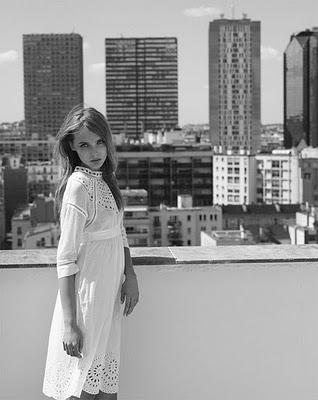 Marant mostly uses fabrics woven exclusively for her label, which lends her clothes their one-of-a-kind appeal but of course this means her clothes don't come cheap.  However her lower priced diffusion label Etoile might just give us mere mortals the opportunity to purchase an Isabel Marant design - yippee! And of course there is always Marant's accessories line, and her fabulous high-top sneakers!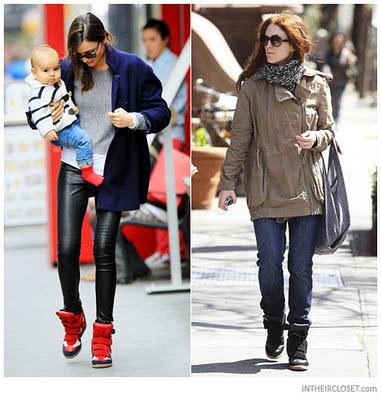 Miranda Kerr and Julianne Moore working their Isabel Marant Bekket high-top suede sneakers.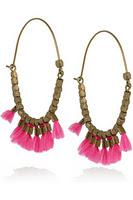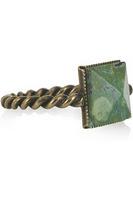 Isabel Marant The Who brass earrings and Arapho brass and turquoise ring, available from net-a-porter.com, of course!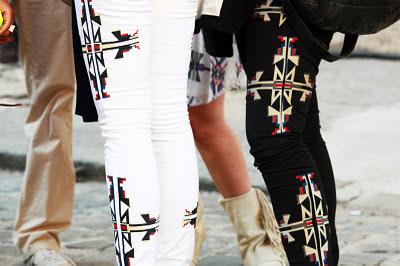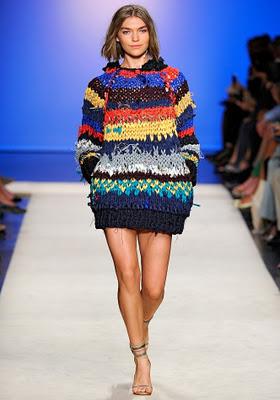 Isabel Marant Ready-to-Wear Spring/Summer 2012.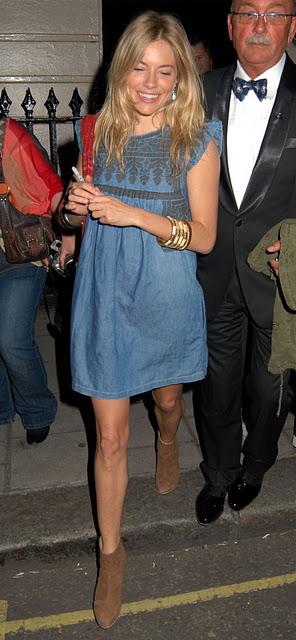 Sienna Miller in Isabel Marant denim dress.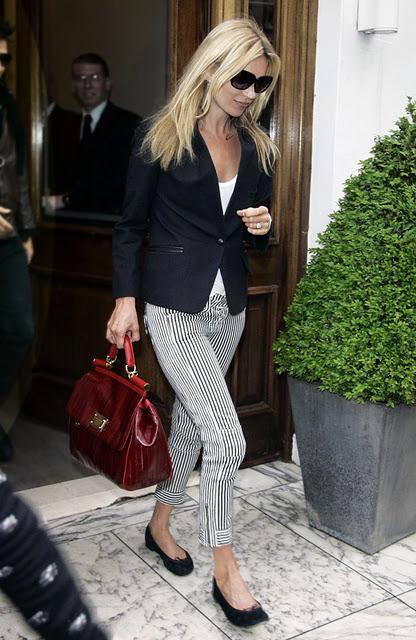 Kate Moss wearing Isabel Marant striped pants.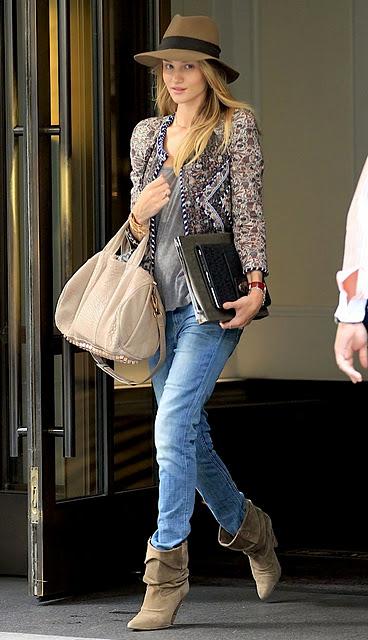 Rosie Huntington-Whitely wears Isabel Marant Jacket and boots."Well... my brand has a real identity. Of course it's always similar, it's my personality. It's a perpetual reinterpretation of my style, of who I am and what I love. I have always loved mixing feminine, masculine, chic and sporty codes, so that particular taste comes up every season and goes further. It would be strange if my collections totally changed from one season to another. I think they have a continuity. They look alike but are never the same. That's what ensures the authenticity of my clothes."She knows what her customer wants and she sticks to her design aesthetic every season.  And hey, if ain't broke...



Kisses,




Heidi



sources: elle.com, l'Officiel, whotwhatwear.com, streetfsn.blogspot.com, russhmagazine.com