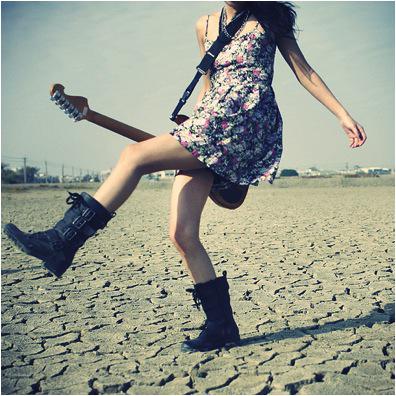 When it comes to skin, that old saying "it's all about the location" rings true as non-stop travel has left my skin dryer than the Mojave dessert lately. And I'm not talking about a little dryness that can be cured with a bit of lotion, but the kind of dry skin that resembles that of a crocodile's. (Not a good look unless I'm trying to match my croc-embossed clutch.) So if you belong to the dry-skin club and want to make certain your exterior is silky smooth and ready for all those adorable ensembles you just purchased for spring, here are three skin-quenching moisturizers that will leave you touchably soft from head-to-toe:
For ultra dry skin: Eucerin Professional Repair Extremely Dry Skin Lotion ($7.49)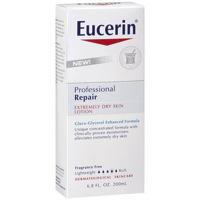 Beauty 411: This new moisture-packed lotion will kick dry skin to the curb in no time, as its concentrated formula is designed to deliver a one-two punch by first alleviating dry skin and then repairing it (to prevent future dryness). This innovative moisturizer will leave your skin smoo-ooth. (That's two-syllable smooth!)
Why you'll love it: Not only is Eucerin a dermatologist recommended brand, but it's fragrance free and won't clog pores (important to those of us who don't want a side of perfume with their lotion or pore-clogging ingredients). This light-weight lotion delivers some serious moisturize due to its Ceramide-3 component (which helps lock your skin lock in moisture).
 For dry + sensitive skin: Eucerin Skin Calming Daily Moisturizer ($8)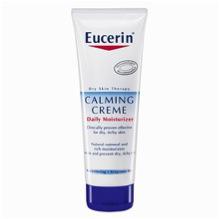 Beauty 411: For dry skin sufferers who tend to have sensitivity issues (such as redness or easily irritated skin), this skin calming moisturizer will squash your skin woes, pronto. This lotion's skin-calming emollients will prevent redness and skin irritation while still serving up big-time moisture relief for dry skin.
Why you'll love it: This calming savior will make you want to chant "ommm" in your favorite yoga pose as it contains natural oatmeal and other soothing ingredients to ward off redness and irritation. And its texture is creamy yet non-greasy, leaving skin soft n' smooth (less that oily feeling some dry-skin lotions often leave behind).
 For Cocoa Butter fans: Burt's Bees Richly Replenishing Cocoa Butter Body Lotion ($10)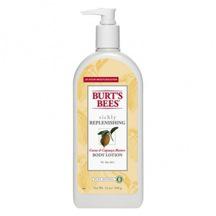 Beauty 411:
This all-natural, dermatologist-tested body lotion is a yummy blend of Cocoa and Cupuacu Butters (Cupuacu is a super fruit found in South America) and botanical moisturizers like Sunflower Oil. Which means this lotion will leave your skin feeling ultra moisturized, oh-so-soft, and smelling good enough to eat!
Why you'll love it: Burt's Bees testers reported moisturized skin for up to 24 hours (now that's my kind of commitment). Plus the texture is just the right amount of thickness and absorbs quickly, so all you're left with is soft skin that smells like mixture of cocoa and vanilla. (Yum!)
There you have it, moisture enthusiasts. Worthy lotion picks that will have you exclaiming, 'so long leathery skin…hello touchably soft me.' Now the only leather-like accessory you'll be donning is that new Stella McCartney handbag you just purchased, moisturized mavens!
Do you have any skin-quenching tips, CCC readers? Share 'em!