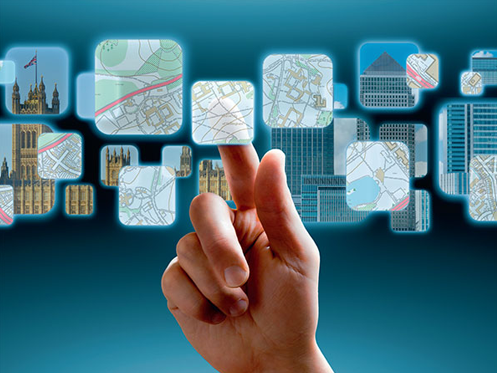 Is your business ready to make money from freely available data?
Many of our clients are surprised to learn that the Internet provides are wide range of freely available data.
In stark comparison with 10 years ago (when data was owned and 'locked down' by the Online elite) data has exploded in a surprising variety of ways.
Now, businesses, institutions and governments provide safe and secure access to data to help facilitate a wide range of collaborative online services. Not all data is free, or permitted for commercial use, but not all is costly or closed to profit making enterprises either.
Often accessed via something called an 'API' (an Application Programming Interface) data can be amalgamated to create powerful new services.
One of the most practical and easy to grasp examples is the crime statistics database that adds a crime rate onto a property map. Two completely unassociated pieces of data - until you put them together and the result is - a map for house hunters who want to research local crime figures, before they commit to a property search.
Recently the Digital Public Library Of America was launched, which includes an open API. With 2 Million items, the mind boggles at opportunities to use and re-use that kind of data.
Access to data via API's has become so popular and in demand that a variety of directory services have sprung up to allow for data service searches. Other services (such as Mashery) help businesses manage a successful API of their own.
There are even lobby groups that seek to release public access to data in specific regions, for the benefits of communities and citizens. In Manchester their is a very active Open Data project, but their are initiatives all over the UK too. Here's a good video that asks the question 'What's the point of making data open?'
An interesting exercise maybe to explore and consider what data your business holds that can be shared, licensed or used to provide an additional service, revenue stream or partnership. You can also consider what data you can draw upon to compliment your data, or create a hybrid service.
Our advice would be to seek out the best legal and consultancy guidance before you activate any programmes, but considering your options is a smart step towards digital sophistication that may just result in an entirely new opportunity for your business.