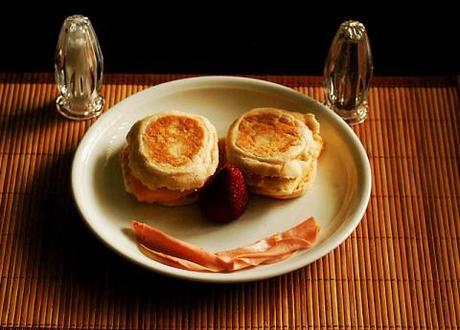 Happy Monday! Photo credit: iCuriousMedia via Flickr
Unbelievable as this may seem, it's time to celebrate Mondays. According to The Daily Mail, psychologists have nominated January 30th as 'Happy Monday', because this is traditionally the time of year when the first paycheck comes in and summer holidays are booked.
Psychologist Dr David Holmes told the Mail: "We are buoyed by the excitement of having money in the bank again and having one of the major family events of the year – the annual summer holiday – to look forward to. This is a day when we feel particularly happy." Unless, presumably, you're unemployed and can't afford a summer holiday.
But casting negativity aside, what other reasons are there for Monday cheer?
Happy Mondays! It's a happy Monday for Happy Mondays fans: the band is due to re-form for a two-week tour in May 2012, reported the NME. "It's as if we've never been apart – so good to all be in the same room again. We can't wait now to get on tour and play the songs that made us famous," said frontman Shaun Ryder.

Happy vajazzles! There's even good news amidst the economic doom and gloom: reality show The Only Way Is Essex has boosted UK High Street sales, according to The Sun: "False nails and lashes, fake tans, vajazzles, white stilettos and watches have boomed as shoppers copy Amy Childs and her TOWIE pals," wrote Jane Hamilton.
Happy actors! The Screen Actors Guild awards spread a little cheer around Hollywood: civil rights drama The Help picked up three awards, while Kate Winslet took home Best Actress for Mildred Pierce, reported the BBC. Despite being hotly tipped for Oscar success, silent film The Artist scooped only one prize.
Happy octogenarian sex life! In exciting news, researchers in California have found that sex improves with age – particularly if you're female. "According to a report out this month, older women are not only having sex but actually enjoying it more than their younger counterparts," wrote Tammy Cohen in The Times (£). The report's author Dr Susan Trompeter told the paper: "Reported sexual satisfaction increased with age with the highest reported satisfaction rates in the oldest group of women, ages 80-99." Which is something to look forward to, if not necessarily to picture in detail.
Not so happy weather (unless you like snow). Britain is bracing for a spell of freezing weather, with snow falling in some parts of the country, reported The Daily Mail: "The Department of Health issued a 'Level 2′ cold-weather alert running for the next two to three days, which is triggered when low temperatures give rise to significant health risks."