No really, I need your help understanding this. I personally don't think this kid was putting up enough fuss to justify breaking his arm. His body language doesn't seem to indicate a threat to the police officers. I have loved ones in high school, and it is hard to see this without projecting myself into the situation. Are we looking at Police State actions on this bus? All non-troll opinions are welcome. ~ TD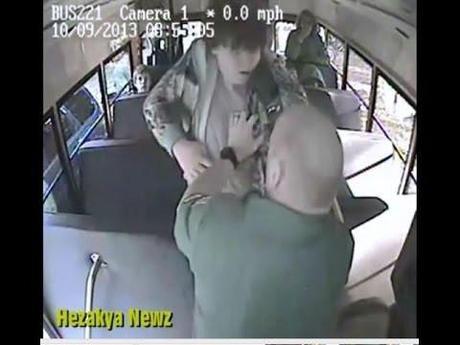 $1M lawsuit after troubled teen's arm broken by police in removal from school bus
Rotterdam chief says his officers took appropriate action
By Paul Grondahl
Rotterdam
Rotterdam police allegedly broke the arm of an emotionally disturbed 16-year-old boy after two cops tried to remove him by force from a school bus he refused to leave, and a video revealed the cracking sound of a bone followed by the teenager's moans and shouted expletives.
Now an attorney representing the teenager's family is suing the town and seeking damages in excess of $1 million for a fractured humerus, possible nerve damage, medical expenses and pain and suffering.
The attorney said the teenager's medications were being adjusted at the time, limiting his ability to move. He has been diagnosed with multiple emotional disorders, including Tourette syndrome, anxiety disorder, bipolar disorder and pervasive developmental disorder, according to the family's lawyer.
Read the whole story at 
http://www.timesunion.com/local/article/1M-lawsuit-after-troubled-teen-s-arm-broken-by-5194946.php