Normally, Wednesdays are going to be dedicated to my "Move of the Week" posts, but I am still in the planning process (aka getting together with Adam to take pictures) so that will be starting next week :) I'm really excited about it and I hope you are, too. Look for the first Move of the Week next Wednesday!
Today I want to share with you some iPhone apps that I have been loving.
The apps that I use the most are Instagram, Twitter & Pinterest, but I'm sure most of you already know about those. So these are some of the other apps that have been stealing my attention lately!
Oh and the picture on the left is the app's icon and the picture on the right is a screen shot of the app opened up.
1. Bump
Since I use my phone as my primary camera for blogging (oops, I know) I usually have to email myself the pictures that I want to use or I have to upload them onto iPhoto...both of which are a pain. Well my brother showed me this app and it has been a lifesaver. It's an easy way to transfer multiple photos from your phone to your computer. And you really do "bump" them. You select the photos that you want to put on your computer, go to https://bu.mp/ and tap your phone on your computer's spacebar. Then you drag the picture from the webpage to your desktop and BAM done.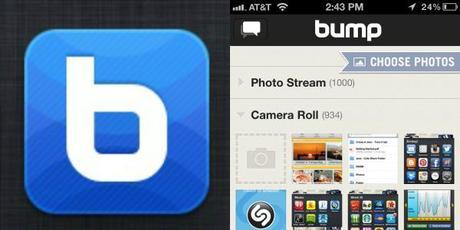 2. Camera Timer As I mentioned above, my iPhone is what I use to take all of my photos. And usually Adam is the one to take those photos for me. But when I'm in a bind and need pictures right then and Adam isn't around, this app swoops in to save the day. It's basically a self-timer app for the camera. The only downfall is that I don't have an iPhone tripod, but I make due with rigging something up.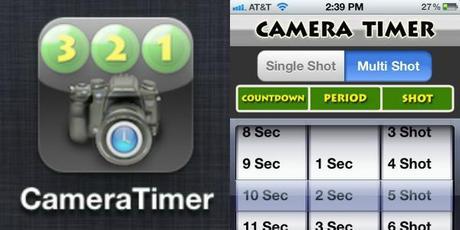 3. PicFrame
I use this app just about everyday. Anytime that you see a picture collage that I post on Instagram, I use this app to piece the pictures together. You get to choose different frames to use to suit the amount/size of pictures that you have. There is another app that is similar to this called PicStitch. PicFrame is a little more user friendly in my opinion (it's for those of us who are less techy...).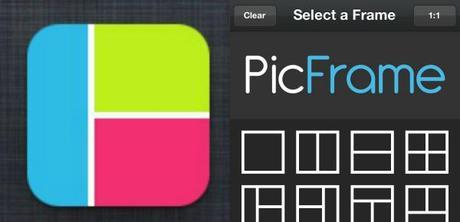 4. Shazam Are you ever in the car and a song comes on the radio that you like but you can't figure out who sings it? Or have you ever been walking through a store and wanted to know what song was playing? Well Shazam will have your back. You just tap the screen and it will pick up whatever song is playing and then tell you the name of the song and the artist who sings it. How awesome is that? It's funny, because one time I "Shazamed" a friend's local band to see if it recognized it and it did! Probably because they had their EP on iTunes.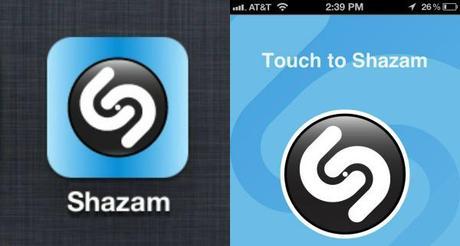 5. Sleep Cycle I've used this app off & on for about a year. I just recently started using it again. You turn it on while you sleep and put your iPhone in your bed. It tracks how long you slept and tells you what type of sleep you were getting each hour. It doubles as an alarm clock, but there's a catch. You set it for a 30 minute time range and the app's alarm goes off while you are coming out of REM (rapid eye movement) sleep so that you wake up feeling refreshed instead of groggy. It's what's been helping convert me into a morning person!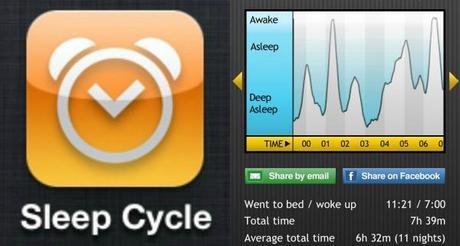 6. Urbanspoon If you're like me and my friends, we have the hardest time deciding on a place to go out to eat. EVERY time we sit there for 10+ minutes trying to make a decision. Well thanks to Urbanspoon, we can help narrow our choices down. You can use "shake" mode and random restaurants in your area will pop up. Or you can select a type of food you want and all of those options near you will pop up. You can also select by area or by price range.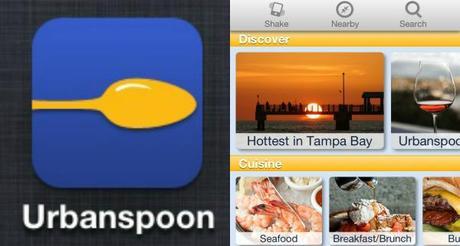 So tell me, what are some of YOUR favorite apps?! I'm always on the hunt for some good ones :)


Keep sending your questions for my upcoming Q&A post! I've got a few good ones so far.
Email me!lovelylittlethingsblog.com