The debate has been major about whether social interaction is a ranking factor or not and if it is then how important are social signals within the whole ranking equation. The general agreement seems to be that webmasters should not be overly concerned about social signals just yet. A lot of testing and analysis have led webmasters to believe that social factors are still in a very early stage and even if these factors are being used their impact in rankings is minimal.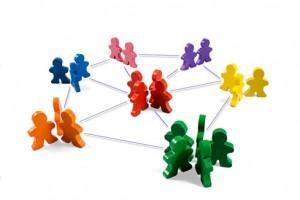 Two search engines that share the same technology Bing and Yahoo have openly said that social factors are being taken into consideration for ranking purposes, others such as Google have not provided an statement about this.
Am I fine if I haven't been part of any social network for my website?
For now you should be fine there is really no reason to believe that you are in danger of losing your rankings because of your lack of social media interaction, the traditional signals such as links, quality content and the Title element are still where most of your efforts should head to.
Does this mean that you should not engage in social interaction?
That would definitely NOT be the smartest approach… Social networks are here to stay and they should be an active part of your online marketing strategy, social networks can be great sales channels if used correctly. There is nothing better to create buzz about your product or service than social networks a good offer can easily go viral in a matter of hours or even minutes and you could be obtaining fantastic benefits with very little investment. Engaging in social interaction with customers and followers is a must for any serious business that plans to stay around in the long term.
The future is uncertain and search engines might decide that social signals should play a bigger role in rankings, this is another reason to consider an early and well planned social media strategy. Being proactive can save you big headaches in the future, there is no need to rush your social strategy you can start building your social presence step by step and by the end of a few months the results will surprise you.
Where should I start? Which social networks are the most important?
You should at least open a profile in the most popular networks such as Facebook, Twitter and Google +, however there are many other smaller networks that can help you gain some free traffic and promote your brand.
Kevin P. Tibbetts is the Social Media Manager of the travel website sunsetscostarica.com. Kevin has been a professional online marketer for over 7 years.