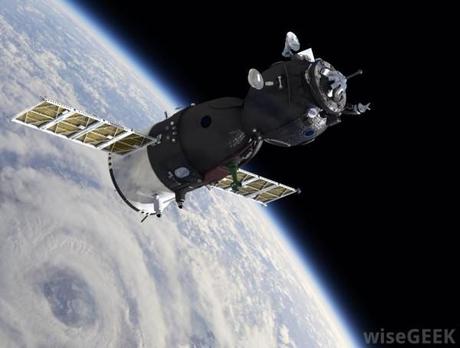 Satellite
Internet connection woes are not unique to an individual or location. Even consumers subscribed to internet service providers offering high DSL speeds can experience connection issues when congestion sets in. For sure, you have experienced frustrating moments courtesy of your Internet service provider.
Have you reached a point wherein you just want to tear your hair out? Maybe you've been waiting agonizing seconds – or even minutes – waiting for a page to load. Or maybe it's been taking you days to complete a download that you have been anticipating for so long.
Maybe it is time to consider an alternative solution to your current Internet provider. Maybe it is time for you to take a look at satellite Internet.
Satellite Internet has been available to the average consumer for about a decade now, and while many people utilise DSL or cable Internet, satellite Internet is actually a very attractive option. In fact, it can be what you have been looking for to get away from your current situation.
Available anywhere
The main thing going for satellite Internet is that it is available practically anywhere. This is due to the fact that satellites used to provider the service orbit the earth. This does away with issues like geographical compatibility. In remote places, cable and DSL providers cannot offer their services because they cannot lay out their infrastructure. With satellite Internet, only a dish is needed, and you are immediately connected! You can even install mobile dishes on your RV or camper, and you will have connection while on the road.
Excellent deals are always to be found
Satellite Internet providers are becoming more and more competitive as they see a gap in the market. As with any other market where there is competition, consumers have the advantage of choosing the best deals on offer. Additionally, you can find different kinds of plans that will suit your Internet usage habits, making sure that your money is well spent. Another thing to consider is satellite TV bundles. If you are an avid TV viewer, you can easily go for a bundle that provides both services, lowering your cost even more. For great offers, we recommend checking out the HughesNet Satellite Internet Deal.
Reasonable speeds even in congested areas
While remote locations benefit most from satellite Internet services, even those who live in areas where DSL and cable are available can take advantage of satellite Internet. One big issue with some DSL/cable providers is that they oversell their services. The result is that when subscribers go online all at the same time, connection speeds are adversely affected. In the worst case, your Internet activities will be totally hampered.
Enter the satellite Internet scene, where congestion is not a big problem.
Are you thinking of getting rid of your Internet provider? Are you looking for a complementary connection? Whichever your reason may be, satellite Internet can alleviate that headache.
Image via Wise Geek