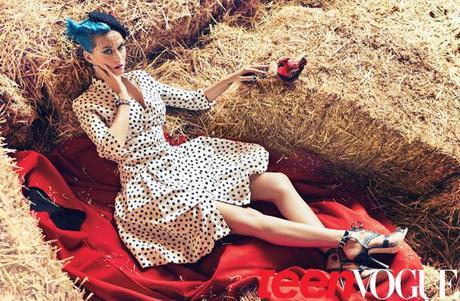 I know, some people think Madonna can never be replaced, but with all the up and coming talent, someone is bound to take the pop queen's spot right?  I blogged about Katy Perry not too long ago, but since I did, I found out she is releasing a documentary about her recent tour.  Madonna-esque?  Truth or Dare was definitely the one that started it all, and due to her shock value, it seems others are always trying to emulate her in some way.  I have been very vocal about the fact that I don't care for Katy Perry as a person.  I really don't have much respect for the fact that she got her start with a song titled "I Kissed a Girl."  After being raised in a Christian home and beginning as a Christian singer, I felt she was kind of a "sell-out."  
That being said, I can't deny the fact that I like her music.  She has a great voice, her music is perfect for my workouts, and let's face it, she's gorgeous and fun to look at in all her wacky costumes.  So, will I see her new documentary?  I will.  I don't like to dislike anyone.  I'm hoping it will show me a side of her that I can relate to in some way.  
Here are some photos of her from May's issue of Teen Vogue.  Love the look, and the shoot, but not the blue hair.  Below you can see a preview of the upcoming documentary.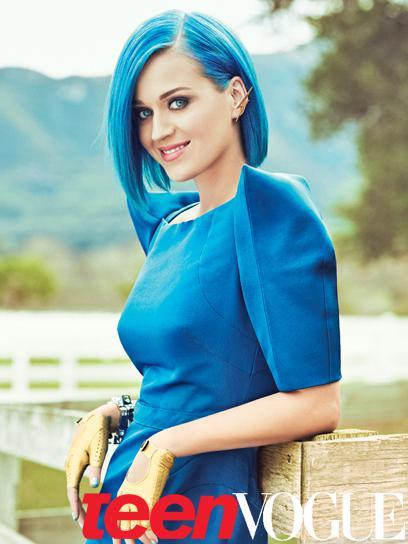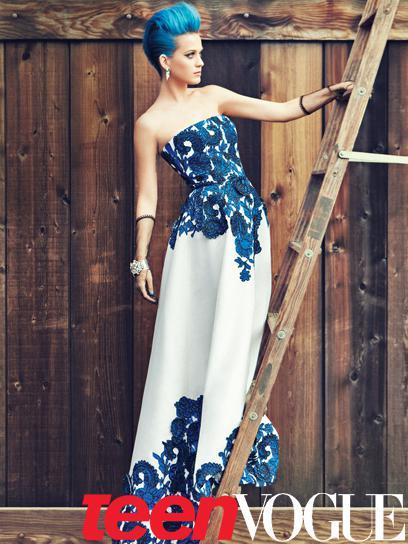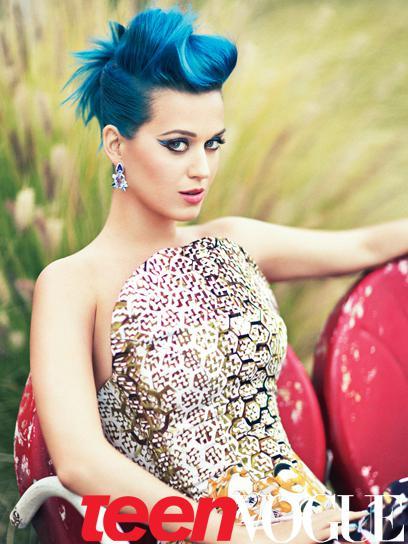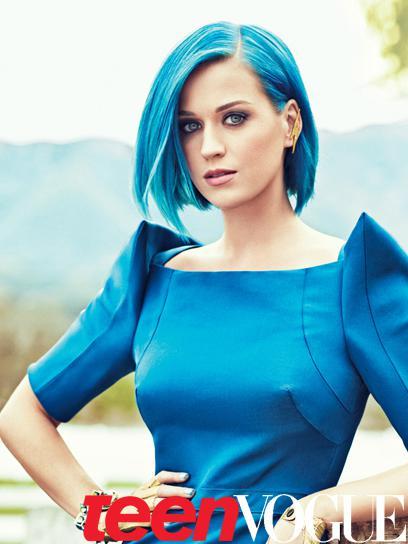 All photos courtesy of Sebastian Kim for Teen Vogue
By the way, if you love scarves and all you can do with them, head over and enter my Happy Scarfgiveaway!  It ends Friday!Have you heard?  I'm trying to get to BlogHer 2012!  If you're interested in helping me get there, please check out my GoFundMe page and consider sponsoring/advertising.  Thanks so much!