If something sounds too good to be true, then it probably is. I learned this the hard way trying to make easy money trading on IQ Option.
You may have heard your friends talk about it or seen an ad showing up on a website telling you about Binary trading and how easy it is to do this on a new platform called IQ Option.
Well, it's true. You can actually make money with IQ Option. But, there's a catch. IYou have to be willing to burn through a ton of money to make just a little bit of money. And it's kind of like gambling too.
I'll tell you all about it from my own experience.
What Is IQ Option?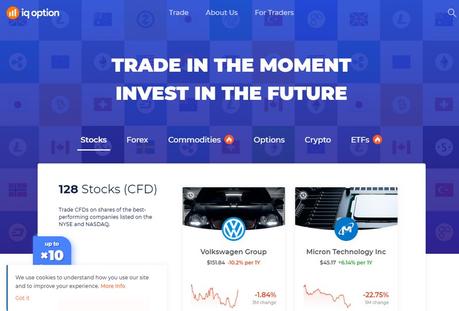 IQ Option is a binary trading platform that lets you bid and trade digital, forex, ETFs, and stocks while also gaining instant returns.
The platform has a sleek and a beginner-friendly software that lets you trade like a pro, even if you have no knowledge of it while giving you a sense of playing a video game. It even offers you a demo account with some fake money to practice trading to hook you in.
If there was a way to make and lose instant money, this was it (cough..gambling..cough).
How Does It Work?
When one of my friends told me about this amazing platform that allows me to make bids on stock options and make money instantly, I was blown away. At first, I couldn't believe it. I was sure this is some sort of scam.
So I did some background checks and as it turns out, this is legit. There's a real and a well-known company behind IQ Option and everything about it is legal. Besides, none of it mattered when my friend told me that he had made around $4,000 in just an hour.
It's simple, you look at the chart of a stock or a forex option that you choose, you guess whether it goes up or down, and bid on it. If you win, you make up to 90% of your bid instantly, my friend told me.
I said alright, I'll take a bite.
I Lost More Than $100
So I signed up with an account and started bidding. It was awesome. After testing it out with a demo account, I uploaded some real money and started trading.
It didn't take long for me to get the hang of it. I was winning almost 3 out of 5 bids I made. I managed to turn my $10 into $15 and then $20.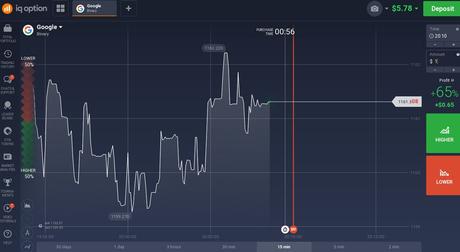 All of a sudden, I was starting to lose. It's almost like someone's watching on the other side and making me lose. I lose all the money I had. So I uploaded another $10 and started bidding. The same thing happened.
According to my friend, I wasn't paying enough attention to the charts. Apparently, there are patterns that I need to recognize to make successful bids.
So went back to my demo money and tried to understand the patterns. I was beginning to see it. I just needed to see when a stock is starting to rise or falling so that I can bid early.
I came back to my real account and uploaded another $10 and started bidding. It's working. I was winning again. Alright!
Well, that didn't last long. After a while, I lost all the money again. But, for some reason, I couldn't stop. This was too fun to stop.
The Gambling Addiction
There's this thing that most experts say about gambling addiction. It's that when they win and lose money they get a small high from that action. I was getting that same feeling from IQ Option.
Luckily I managed to stop when I realized it. But, my friend was in too deep. He couldn't stop. He went on putting in his own money and taking loans. He was convinced every time that he found a new strategy, new pattern, new tactic for making money. Because IQ Option has this system that gives you a sense of winning by rewarding you for a while before taking back everything you have.
My friend lost a ton of money. He even got mad at me for trying to prove to him that binary trading is actually gambling.
The Truth About Binary Trading
There are two sides to this platform. If you can bet big and not scared to lose money, you can make a profit from it. But, it only works for those rich guys.
Don't expect to make money with $10 in your bank. This thing will eat you up and consume you by making you addicted to the platform. It's like gambling in a casino in every way.
IQ Option rakes you in with its demo account. Winning with the fake money in the demo account is easy because it has no impact on the real graph. So you can easily win and it makes you think you can do the same with the real money. Don't let that system fool you.
My advice: Stay away from this platform. If you're already addicted to this platform, like I was, then seek help. Invest in some real stock instead of binary trading. Don't go after the shortcut because there are no shortcuts to making money.