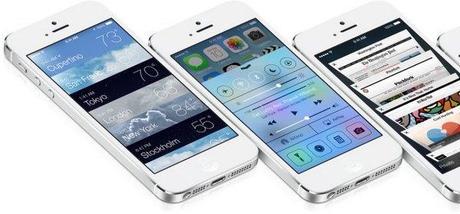 Apple is back on track. After successfully launching the new iPhone 5s and iPhone 5c the company has managed to sell a record breaking 9 million devices over the first weekend. Although, none of this would happen if it weren't for Apple's latest iOS 7. Even though the revamped mobile operating system has stirred some debates regarding its' new look and features, users started to upgrade their devices to the new OS at a record pace.
That doesn't necessarily mean iOS 7 is winning. Even the experts are now starting to question its' quality. Many of its' users have criticized iOS 7's new vividly colorful interface. Even Chris Pirillo, an all-time Apple fan/expert claimed that Jony Ive's icon design in iOS 7 was horrible. Some folks even found a few similarities between iOS 7 and Android Jelly Bean, which Apple seems to have ripped-off from Google's Android. Take a look at this comparison for example.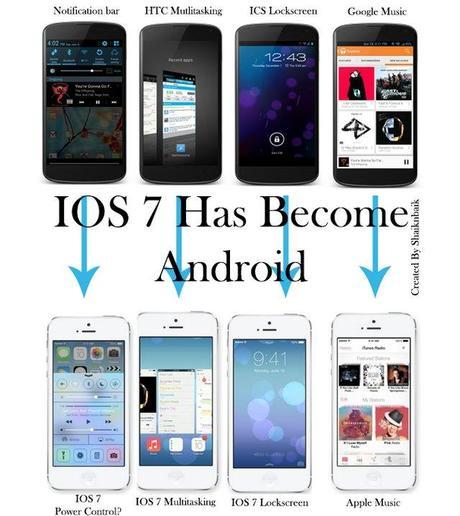 PC Adviser says that Android Jelly Bean and iOS 7 are "arguably more similar looking than ever."
Apple's iOS 7 is far from complete. It still needs a lot of polishing. On the other hand, Android is getting better and better everyday. Google is now planning to release Android 4.4 KitKat next month. Some Apple fans are now even considering leaving Apple for an Android device.
However, despite it's inevitable ugly design and issues, iOS 7 still has some great new features that we can't resist. Like the upgraded default apps, new "Activation Lock" settings, updated notification center, brilliant multi-tasking and more. So, I guess it's up to you to decide whether to deal with issues on iOS 7, while wait for patches and updates or to switch over to a more robust, feature rich and affordable Android device. And let's not forget that Microsoft is also making headway with its' latest mobile operating system, Windows Phone 8. Which made Nokia's Lumia smartphones one of a kind.
Would you consider moving from iOS 7 to Android? Or do you prefer another mobile operating system like Windows Phone? Vote for your favorite mobile OS in the debate we have created on Quoners.com. We would like to know your vote and opinion.
Loading poll… If the debate is not displayed, you can see it at http://WWW.QUONERS.COM/debate/which-mobile-operating-system-do-you-prefer