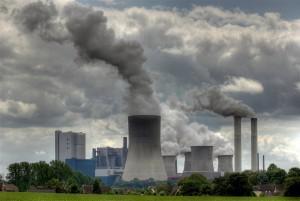 China may be one of the first countries that pops into your head when you think of clean technology, but its government has only just begun to recognize the environmental damage caused by two decades of unhinged economic growth.
In a 2011 study, the World Bank found that 20 of the world's 30 most polluted cities are Chinese—largely due to coal-fired power plants (used for 80 percent of energy production, compared to 45 percent in the U.S.) and heavy vehicle use. According to a 2010 "Economist" poll about the environment (as stated in the Washington Times), 54 percent of Chinese citizens cited air pollution as the single biggest environmental factor they would change in their lives, and 53 percent said it was one of their greatest concerns about the future. Water pollution is also a growing problem in China, as it has contributed to water shortages in two-thirds of its cities. According to an analyst with the German Marshall Fund, deteriorating environmental conditions and the lack of potable water have led to a steady increase of pollution-related protests over the past decade.
To address these and many other environmental problems, China is developing domestic industries in green technology that may also further expand its portfolio in western import markets. While much has been said about China's massive wind and solar industries, officials are working on cultivating other eco-conscious sectors. For example, a recent economic program in Beijing favors growth in high-tech industries such as medicine and social media over resource-intensive industries like steel production and auto manufacturing. To clean up its own city as well as contribute to economic growth, the port city of Ningbo is bolstering the expansion of its already-huge waste-diversion industries. One recycling company, Taiji, recently started making cement bricks from the sulfur produced by coal power plants and factories. The company also uses byproducts from some of its operations to clean up toxic waste sites and help restore fertility to polluted land.
Though China is continuing to make sizable investments in renewable energy and other "green" industries, consumption of oil and coal still grew by over 10 percent between 2009 and 2010. Furthermore, a 2009 study shows that despite China's efforts to improve air quality, double-digit growth has negated all of these gains. Therefore, until China makes net improvements and reverses alarming trends of environmental pollution, it could be on the same (or an even worse) path to industrialization taken by countries in the West.
Image