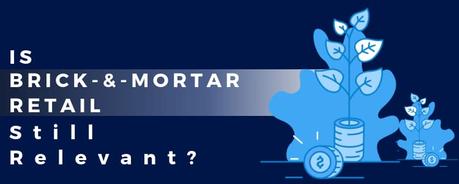 There's no doubt about it: e-commerce giants like Amazon are changing the way we do business. That's true even for brick-and-mortar retail businesses. Since online shopping has made it cheap and easy to get everyday goods delivered to your door, now when customers shop in-store, they're looking for more than a good deal. They're looking for an experience.
Shoppers also aren't hitting the first store they see. Their online shopping habits are translating to in-store purchases, with customers searching online to find a local retailer with the best price, reviews, and company values before deciding where to buy.
Brick-and-mortar businesses who want to stay relevant in the changing retail landscape need to adapt to these new expectations. By doing so, they can do more than survive in the eCommerce era—they can thrive.
Here's what your retail business can do to stay competitive today.
⦿ Improve the In-Store Experience
When customers shop in-store, they want to touch, see, and try on items, ask questions, and enjoy the shopping experience. They also appreciate taking their items home immediately — sometimes, even two-day shipping is too slow. Businesses can use this knowledge to their advantage to create an in-store shopping experience that's both engaging and convenient.
► Engage the senses
Brick-and-mortar shoppers want an experience that delights the senses. A thoughtfully designed, the photo-worthy store will draw more shoppers than a warehouse-style shopping experience, even if the latter has more in stock. Use lighting, music, fragrance, and layout to draw shoppers in, encourage them to linger, and convince them to make a purchase.
► Make staff available, but not overbearing
Many shoppers go online to research products before buying, preferring online reviews to a customer service rep's recommendations. That may allow retailers to cut back on staff, but it's worth investing in the staff you do have. When customers want in-store help, they expect personalized, knowledgeable service, and happy employees are more likely to deliver.
► Get personal
Hands-on assistance may be less important to customers than retailers think, but that doesn't mean shoppers aren't interested in a personalized experience. Instead of shopping suggestions, they're looking for their loyalty to be rewarded with exclusive promotions and invitations to special in-store events.
⦿ Invest in Your Website
Your business may be brick-and-mortar, but your web presence still matters. Thirty-four percent of customers are unlikely to patronize a business that lacks a website, according to a survey, and 45 percent of customers are turned off by a poorly designed site.
Read: 5 Small Business Opportunity ideas for Young Entrepreneurs
Small missteps like low-quality graphics are enough to erode trust in your business, so it's worth investing in a professionally designed site. Hire a graphics & design professional who can create visuals that tell your business's story. Key skills to look for in a graphic designer include familiarity with UI/UX design, experience with web and mobile platforms, and knowledge of graphic design tools like Photoshop. While graphic designer rates go as high as $150 an hour, businesses on a budget can find talented freelancers for as little as $31 an hour by comparing portfolios and checking reviews from former clients. For an accurate quote, provide a detailed scope of the project and your timeline when interviewing candidates.
⦿ Bring It All Together
Your website and in-store experience shouldn't exist in separate silos. Creating a seamless transition between online and offline shopping lets retail businesses harness the best of both worlds.
This is especially true for retailers engaged in both e-commerce and brick-and-mortar retail. As customers blur the lines between online and in-store shopping with their research online, buy offline behavior, businesses need to do the same by letting customers order products online for in-store pickup and return online purchases in-store.
Retailers should also embrace multichannel order management software that lets shoppers see what's in stock before visiting a store. This way, retailers can take advantage of the perks of e-commerce while still driving traffic to their brick-and-mortar location.
Ecommerce hasn't rendered brick-and-mortar retail obsolete, but it has changed the way consumers shop in-store. If brick-and-mortar businesses want to stay relevant today, they need to break down the barriers between online and offline shopping. When buying in-store is just as convenient — and twice as fun — as ordering online, consumers have an incentive to get offline and shop locally.