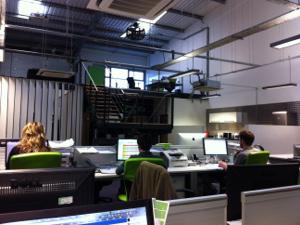 Rumours abound that Apple is looking to set up a UK campus, specifically in Manchester.
According to officebroker.com, a "US technology corporate" is looking to acquire 100,000 sq ft of Grade A office space in 2012, expanding to 170,000 sq ft over time.
It's something of a surprise that the tech giant doesn't have a presence in the country as yet, but a bigger surprise is that they might be looking in Manchester and not the Silicon Roundabout in East London like Google, Amazon and others.
In other, slightly more interesting news, Apple could pay for this office space out of the $1bn it just won in its successful patent suit against Samsung. More on this soon.