IRWINDALE, CA – A parolee was arrested Thursday for auto theft after he was found pushing a stolen vehicle that ran out of gas, Irwindale Police reported.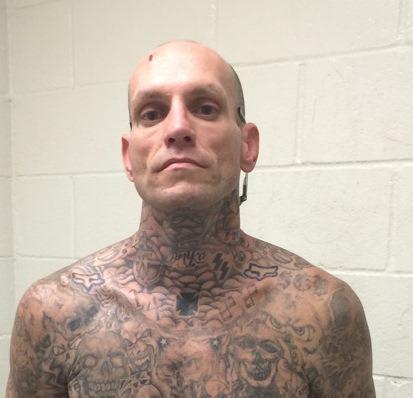 41-year-old Aaron Lee Sparks of Covina was arrested for grand theft auto – photo courtesy of Irwindale Police Department
Irwindale Patrol Officers responded to a report of a suspicious person at the American Medical Response property in the 5200 block of North Vincent at about 9:37 p.m. Feb. 5.
According to police, the suspect was pushing a car when he entered the AMR property, which serves as the headquarters for the ambulance service to Los Angeles County.
An employee contacted the suspicious person, who said that his vehicle had run out of gas. Police reported that the suspect pushed the vehicle about 300 feet into the property and parked it next to the parked AMR Ambulances.
When Irwindale Police officers arrived on scene and investigated the incident, they discovered through their investigation that the vehicle, a silver 2009 Toyota Corolla, was reported stolen by the San Bernardino County Sheriff's Department on Jan. 21, 2015.
"When the car was initially stolen, the victim had left the parked vehicle with the keys in the trunk key lock," police reported, noting that the keys were recovered along with the stolen vehicle.
Authorities said the suspect, 41-year-old Aaron Lee Sparks of Covina, was arrested for vehicle theft. Police also learned the suspect was currently on parole for assault with a deadly weapon.