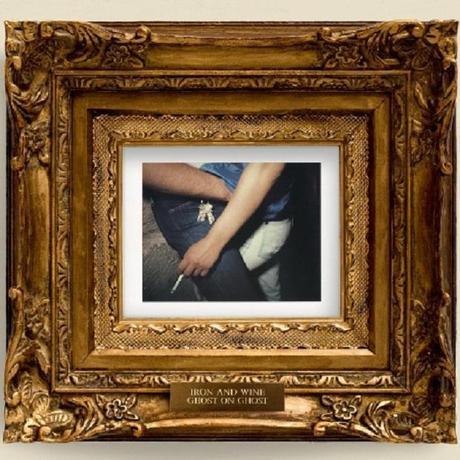 Sam Beam devotees rejoice! Iron and Wine released a new track today from his upcoming fifth studio album, Ghost on Ghost, out on April 15. The lyrical content of "Lovers' Revolution" is in Beam's usual language—poetic, ambiguous imagery. The sound, however, is new territory. With The Shepherd's Dog, Beam went electric, and with 2011's Kiss Each Other Clean, Beam went experimental. This track strongly suggests that with Ghost on Ghost, Beam is going jazz.
I found it a pleasant surprise, though, to hear that the heavy horns and jazz percussion actually compliment his voice and songwriting. Dig. It's different, for sure, but Beam has stated that this album is a "reward" to himself, meaning it's a product of his being honest with his fans about where he is right now musically. I, for one, respect that he is unafraid to push his own boundaries and shape his sound, not according to where culture is or what it wants, but according to where he is aesthetically. Sometimes musicians lose fans who fall in love with a specific sound or album that the musician has since moved on from, but I think true artists know that their best art is going to come from being honest and true to themselves rather than society. And while my favorite Iron and Wine albums are the first two, I will forever be a fan because of those albums, what they mean to me, and how I felt when I first heard them. But, then again, I would continue to worship Sam Beam even if he decided to go metal (damn, that would probably be boss).
Check out the new track below and get excited for Ghost on Ghost out this April!