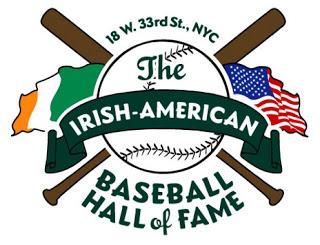 My friends at The Irish American Baseball Hall of Fame made their choices for the Class of 2013, and it is to say the least a mixed bag. Five men were chosen: two former players, one former owner and two baseball writers.
Former Mets Rusty Staub and Joe McEwing were selected, and Rusty was always one of my favorite Mets players, and I always appreciated "Super Joe" and his style of hard nose play.
The other three selected are: Peter O'Malley, the former Dodgers owner, whose father stabbed Brooklyn in the back by moving the Dodgers west in 1958; New York Daily News writer Bill Madden, a known Red Sox hater and writer I have very little use for; and Dan Shaughnessy. (Do I even have to even have to describe him?)
No matter, congratulations to all and they will all be formally inducted at Foley's NY Bar and Restaurant on May 7th at noon.