Well, the iPhone 5 is now on pre-order and carriers in the UK are starting to put their prices and tariffs online for it. Here's what we know so far for the major carriers T-Mobile, Orange, O2, Vodaphone and Three. It's worth noting that if you sign up with T-Mobile or Orange you'll be able to move to 4GEE and hence get 4G LTE connectivity as soon as it becomes available. We don't know how that will work with the other carriers at this stage, so if it's important to you you might be better off looking at the two EE owned networks.
Incidentally, our best pick on price of contract and handset is currently Three's £40 monthly tariff – you only pay £109 for the iPhone 5 64GB and you still get 500 minutes, 5,000 texts and unlimited data. For the average consumer, that's going to be more than enough.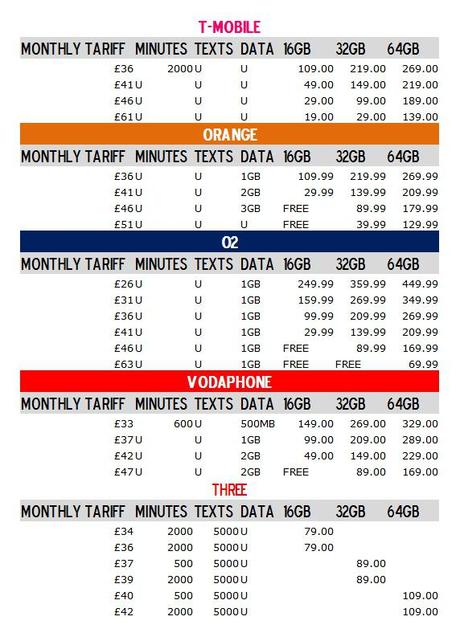 We still don't have all the information and these prices are highly likely to change over the next few days and weeks, but it's pretty clear that some networks are trying different things on the contract side to entice you over, but the majority are charging much the same for the iPhone 5 itself.
What will your flavor of network be?