Apple is on a roll. First they came out with the New iPad, then came the next-gen iPhone 5 and now they are already planning to make few more extra billions with the new and upcoming iPad Mini, which is already going through the mass production stages in Apple's Asian factories.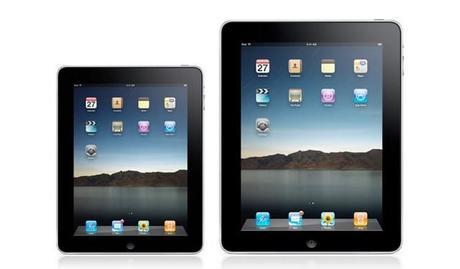 According to WSJ,   Apple is trying to stay competitive against tablets from rivals, Google and Amazon. As predicted, the new iPad Mini will feature a 7.85-inch liquid-crystal display with a much lower resolution that its' big brother. Still no word on a valid date for unveil of this device. But Mashable reports that Apple could show-off  the smaller iPad during a big event on October 17th.
Well, things are actually getting warmer now and I'm 100% sure that Apple iPad Mini will come out this month, sooner or later. Google and Amazon will have to come up with something new to compete with this tablet because it looks like a tablet with a 7.85-inch screen could easily beat the Google's Nexus and Amazon's Kindle Fire. Not to mention that it's going to be the latest member of the iPad family.
Things are about to get very interesting. Stay tuned for more updates.
 
(All the images, trademarks, logo's shown on this post are the property of their respective owners)
Roshan Jerad Perera