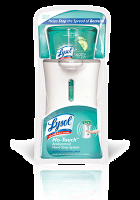 My 9-year-old twin boys are typical boys -- I love their curiosity and sense of adventure. But one thing that makes me cringe is that they touch everything! From the fast-food counters to the bugs on the ground, they can't seem to keep their hands off the things in their surroundings. So, whenever they walk in the door after being out in the world, the first reminder they hear is "Go wash your hands!" According to the Centers for Disease Control and Prevention, hand-washing is one of the best ways to prevent the spread of illness and infection. Needless to say, I'm a big proponent of hand-washing (especially since the first thing out of my boys' mouths when they come home is "What can we eat?"). So, I was excited to have the opportunity to review the LYSOL No-Touch Hand Soap System with my boys.
The following video will tell you more about this new product: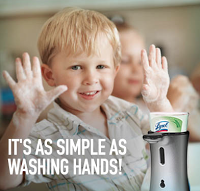 As you can see from the video, the LYSOL No-Touch Hand Soap System allows you to dispense the soap without touching the device! It has a sensor that knows when a hand is put under the spout, and it responds by dispensing the perfect amount of soap into your hand! I love this product because 1) my boys think it's fun, so they're more likely to wash, and 2) it eliminates germs from hands on a typical soap pump. Plus, it has 10 times more germ protection than the leading antibacterial hand soap. Whether they've been outdoors, at the store, or playing baseball, my boys head to the LYSOL No-Touch Hand Soap System when they come in the house to help eliminate the germs they've picked up along the way. It's a win-win for our whole family. As a bonus, my walls even look cleaner because my boys aren't smearing dirty hands on them!
To celebrate this wonderful new product, LYSOL has introduced its Kid Who Touches Everything Contest*! Submit a photo of your child's messiest moment, and you just might win a family vacation to Disney World! Photos can be entered in the following categories: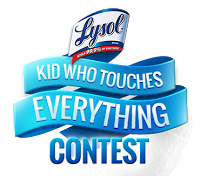 Future Artist
Food Fanatic
Mud Madness
Young Explorer
Critter Kid
My boys' messes have qualified for every single one of those categories! If you've got a messy kid, too, I hope you'll enter the LYSOL Kid Who Touches Everything Contest for the chance to take your family to Disney World. CLICK HERE for more information and to enter the LYSOL Kid Who Touches Everything Contest!
And to keep those germs at bay at home, be sure to pick up a LYSOL No-Touch Hand Soap System. Your kids will love using it, and you'll love that they're cleaner and spreading fewer germs!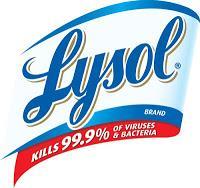 *No purchase necessary. Contest runs from 2/25/13-5/25/13. Open to US residents ages 18+. Void where prohibited. Click here for official contest rules.

Disclosure: I participated in a campaign on behalf of MomCentral Consulting for LYSOL®. I received product samples to facilitate my review and a promotional item to thank me for participating.