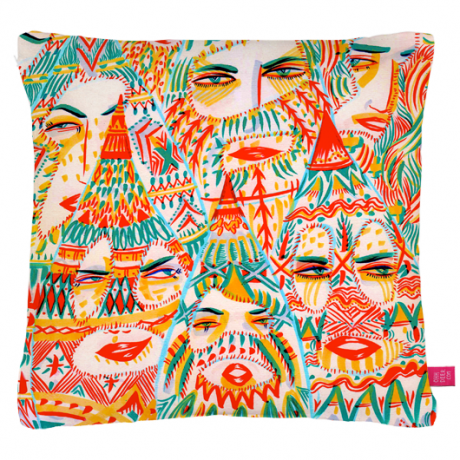 Tribes £30 + P&P
Ohh Deer has been around for a while now, but since I've bought a couple of (great) products from them recently, I decided it was about time I introduced the brand.
Founded by Jamie Mitchell and Mark Callaby, Ohh Deer was launched in November 2011, fusing the guys backgrounds; Jamie in Architecture and Mark in Illustration. Hand picking the illustrators they wanted to work with, the aim is to be fresh. We all know and we can all see an increasing number of companies who come up with the same thing, the same stuff, over and over.
Ohh Deer, however, have put together a collection of products that will be sure to appeal to many people and audiences, all based around fantastic illustration work
"We promise to continue finding and producing work that you will love for one reason or another, be it through ungodly cuteness or obscene vulgarity."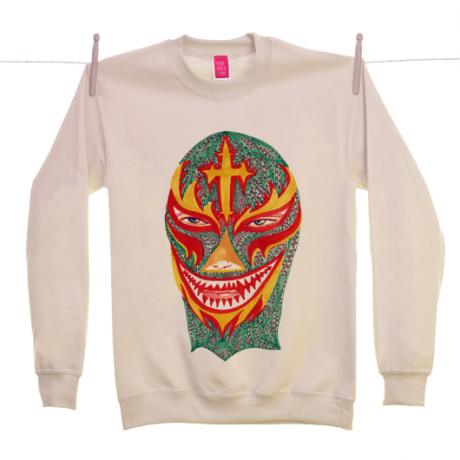 Reptile Wrestler £28 + P&P
Keen on giving people a platform on which they can sell their work, artists receive a percentage from the sale, while Ohh Deer help out with the promotion, working as a collective. They've recently worked on projects for Universal Records and The Teenage Cancer Trust, so they're going from strength to strength and I'm looking forward to seeing the output from the collective for the remainder of this year.
This is not a sponsored post, but I can attest to the quality of the products they sell, both of which were gifts, both going down very well with the recipient. The guys also run a T Shirt club, which you can find out more about here. Keep up to date with all news over on Facebook.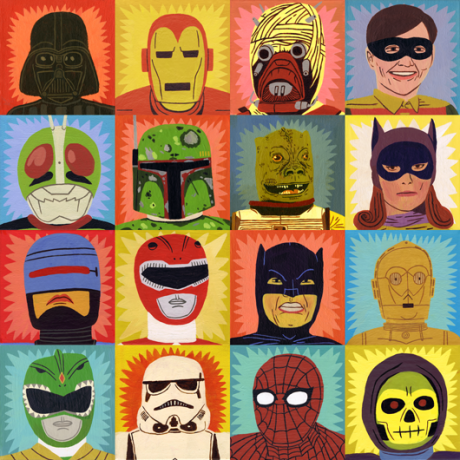 Heroes & Villains canvas From £45 + P&P