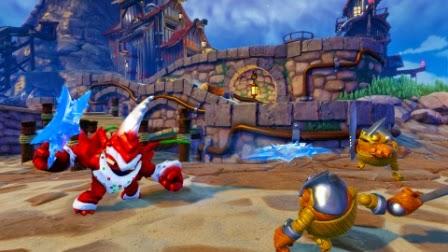 Are your kids or grandkids crazy about Skylanders? I'd like to introduce you to Winterfest Lob-Star, the official holiday Skylanders toy for Skylanders Trap Team!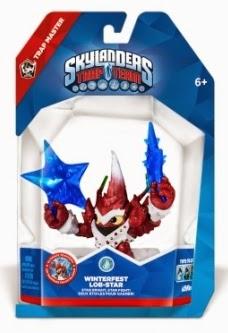 Hailing from the depths of the undersea kingdom of Star City, Lob-Star was the head chef of his own five-star restaurant, often cooking for the King Fish himself. However, few knew that Lob-Star had secretly been training in a mysterious art of fighting known only to a few crustaceans. For a while, Lob-Star was able to keep the peace while still keeping his hidden identity. But when a giant Leviathan threatened to swallow up Lob-Star's guests and capture the King Fish himself, he had no choice but to swim into action. Calling on every trick his mysterious training had taught him, Lob-Star defeated the Leviathan and drove it out of Star City. For risking everything, Lob-Star was recruited by Master Eon to join the Skylanders. Now, as part of the Trap Team, he uses his powerful Traptanium Throwing Stars to serve up defeat to anyone who threatens Skylands!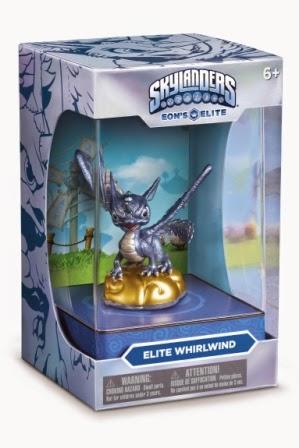 And joining Lob-Star are new Eon's Elite characters, which are three times more powerful than other characters -- the biggest in-game boosts ever incorporated into a Skylanders toy to date! The eight must-have collectible versions of fan-favorite Skylanders characters in the Eon's Elite roster hail from the original Skylanders® Spyro's Adventure and have been carefully selected by Master Eon for displaying undaunted courage and commitment to defending all of Skylands. Eon's Elite features a never-before-seen decoration with a distinct, metallic finish and a golden base that sets them apart from other Skylanders toys. Each of these special edition toys are offered in premium foil packaging and also features a display case with a 3D lenticular background.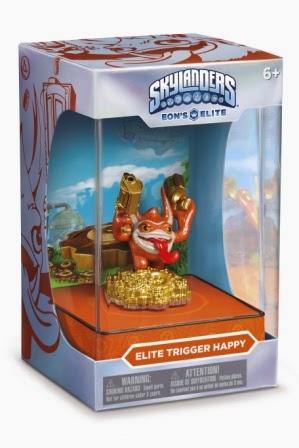 My twin boys' birthday was yesterday, and they received Eon's Elite Whirlwind and Trigger Happy. They were so excited to play with these new super-powerful characters. The Skylanders Trap Team game and characters are on almost every kids' wish list this year. Head over to the following sites to learn more and pick some up for the holidays!
Website: www.skylanders.com
Facebook: facebook.com/skylandersgame
Twitter: twitter.com/skylandersgame
Instagram: instagram.com/skylandersthegame
Hashtag: #skylanders