Exams are over! What are your plans for the school holidays?
L-A-W refers to Life After Work. 
It's the life I follow after work.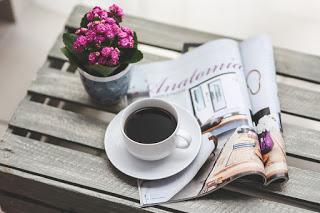 My Life without L-A-W
I was a very diligent student in school. My main goal in life then was to get good results. Simple, ya?
As such, my life as a student revolved around past year papers, notes, worksheets. In other words, study, study, study. This served me well. I did well for my national exams. After my A levels, with eight months of no- school before university starts, my goal was to work. Period.
When I started university, life was not just studying. It was studying and working. If I had any free time available, I will take on tuition assignments, so that my day is really packed. I guess my mentality then was that busy was good. I was working as a full- time tutor while studying full time. Well, I guess I did pretty well for my university, graduating with first class honors. I also did well for my tuition job. After teaching so many students, I know how to work with different type of students to yield the best results. That was my life during my university years.
When I graduated from University and entered the corporate world, life remains pretty much the same. Just replace studies with corporate work.
During my work life, I had the opportunity to work in USA for half a year. In USA, my job involved visiting clients, and when there are no client meeting, I could work from home. Initially, the workaholic me will try to do more work so as to fill up my time. Office hour there was from 8 a.m. to 4 p.m. But when you are working from home, office hour has no limits. I remembered working till late many days. My supervisor there was super un- motivating. I recalled whatever I did, even when I performed well against the others, he would have negative feedback. That was when I decided, I have enough. I will work from 8 a.m. and off my work computer at 4 p.m. sharp.
Well, as I sleep late (after 11 p.m.), I literally for loads of time. I initially did not know what to do with this huge amount of free time. I spent the time watching dramas after dramas. The library there allows you to borrow VCDs and DVDs, and I spent my time watching dramas such as gossip girls, desperate housewives, and so on. But there is just this much drama/ videos one can watch.
As such, I realized I must do something else. This was when I realized that I had no hobbies at all! None!
That was when I coined the term L-A-W (Life After Work). I wanted to do things apart from what I routinely do.
What activities are L-A-W?
As I define work as things that we need to do so as to achieve our study goals or work goals, L-A-W activities are those that are not required as part of work, but we just want to do it. It could be due to a desire to improve (e.g. learning a new skill), or simply doing something you enjoy (e.g. hobbies).
My L-A-W Activities
This blog was my first L-A-W activity. I am a tutor, but having a subject blog is not required to be a tutor. Creating notes and questions for students are part and parcel of life as a tutor. There are new items that I learnt from this blog. These include coding in javascript (see the quizzes) and the creation of videos on 
youtube
! And, I really enjoy myself doing them!
Having L-A-W does not have negative impact on my current work. Since L-A-W is only done after work, it is a motivation for me to complete my tasks at hand efficiently, so that I can work on L-A-W when I am back home. Since I am more relaxed during L-A-W, it also gives me inspiration on work, when I am just stuck. As such, L-A-W is not supposed to compete with your time on work, but rather to complement them.
Going forward, I will be having more L-A-W activities. I gave a sneak preview previously when I published my Bok Chow experiment.