's debut self-titled EP is here, allowing him to more fully introduce himself to country music audiences.
The Maryland native offers five tracks, including the previously released single, Wings. It's gritty and grainy and brings an air of authenticity that is wonderful to hear. Another thing you'll hear is a voice that doesn't sound like it belongs to a 20-year-old. With a Stapleton-esque vibe, the young singer/songwriter delivers a strong introduction on this one. And we're already looking forward to whatever's going to come next.
Dean co-wrote all of the songs on the EP, adding his personal experience and songwriting skills to the voice and feeling you'll hear when you hit play on Don't Come Lookin' off the top of the tracklist.
To learn more about Jackson Dean, we went to the source and asked him a lot of questions. There are 30 questions coming up in the Long Q&A that'll give us all some info about who he is and what he likes. And then, there's his first round of 5 Quick Questions in the video we've dropped in for you.
But before we get to all of that (the full EP stream further down in the post too) let's get started with Wings. Hit play now and keep going.
Jackson Dean - Wings
And now, let's get to know Jackson Dean a little bit with the Long Q&A and a round of 5 Quick Questions!
Jackson Dean, the Long Q&A
1. Early Mornings or Late Nights: Late Nights
2. Sweet Treats or Salty Treats: Sweet Treats
3. Long Walks or Long Drives: Long Drives
4. Leather or Denim: Leather
5. Boots or Running Shoes: Boots
6. City or Country: Country
7. Big Parties or Small Get-Togethers: Small Get-Togethers
8. Acoustic Guitar or Electric Guitar: Acoustic Guitar
9. Netflix or Disney+: Netflix
10. Ballads or Bops: Ballads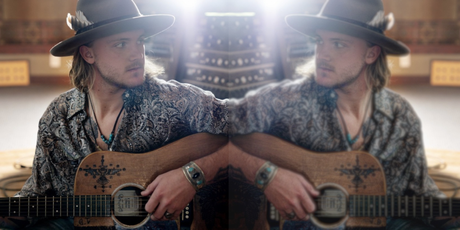 11. Coffee or Tea: Neither - Water
12. Movies or TV Shows: Movies
13. CDs or Vinyl: CDs
14. Cake or Pie: Pound Cake
15. Summer or Winter: Winter
16. Cats or Dogs: Dogs
17. iPhone or Android: iPhone
18. Coke or Pepsi: Coke
19. Paper Books or E-Books: Paper Books
20. Handshakes or Hugs: Handshake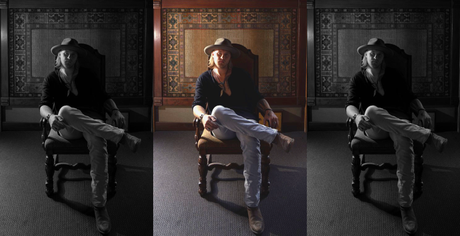 21. What was the first song you performed in front of an audience?
What You Can't Have by Drake White.
22. Who is the celebrity you'd most like to meet?
Anthony Hopkins.
23. Which TV show you'd most love to hear one of your songs on?
Yellowstone.
24. What was the first concert you went to?
Whiskey Myers.
25. What is your favourite social media platform to interact with fans?
Instagram.
26. What is your go-to karaoke song?
27. What is your hidden talent?
Bladesmithing. Simple Man or In Color by Jamey Johnson - when I was 8 years old I sang this at a tiny BYOB place in the mountains of West Virginia and bombed it.
28. What is your favourite ice cream flavour?
Vanilla.
29. What song always makes you want to dance?
30. #1 creative outlet, besides music?
Conversation. Pusherman by Curtis Mayfield.
5 Quick Questions with Jackson Dean
Thank you to Jackson Dean for taking the time to answer all of our questions - and congratulations to him on the release of his new music. We'll be ready for more!
Jackson Dean, Self-Titled EP Tracklist