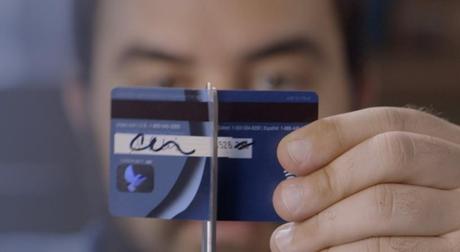 The Final credit card promises to end the inconvenience caused by payment card fraud, by generating a new card number every time it's used.
Final is a credit card built for consumers – one that addresses the insecurity of a static card number. Instead of having just one 16-digit card number, it provides each merchant a unique number, and manages those numbers automatically. It's our solution to a set of problems surrounding breaches, fraud, and canceled cards – one we've experienced too many times. At the core of that pain, is a lack of user control.
The credit card was broken. Final fixed it.
The next time you hear about a big credit card breach, you can relax.
Final eliminates the hassle associated with a cancelled card, fraud, or theft. Don't waste time re-establishing your payment relationships. Don't worry about missing important bills or about constantly checking your statement.
Final puts you in total payment control.
Final lets you give a unique credit card number to every merchant, or a disposable one-time use number for one-off purchases.
Tired of your monthly yoga pants subscription? Or a two-week "free" trial that lasted four months? Just deactivate that card number. It's that easy.
With Final, you can limit each merchant or subscription to a monthly amount. If the merchant attempts to go over that limit, you receive a push notification, keeping you in the loop.
Full transparency in your purchases.
With Final, you get a clear view of your transactions and buying habits.
We show you exactly where your money is going, whether it's an in-person or online transaction, and if it was a one-time purchase or subscription.
You can even get real time transaction receipts pushed to your phone so you know exactly what that merchant charged you
Use Final on any device, easily.
For online purchases, use the browser extension to create a new number in one click and auto-fill the payment fields. Or, generate new numbers and purchase on your phone.
Want to use Final in a digital wallet? It works there, too. This way, you're never without a way to pay.
Final is aligned with you, your goals, and how you buy.
You can limit your ability to spend based on your personal budget, and Final will work with you towards building good credit, not bad debt.
Your credit card should work for you, not against you.