I love Dawn Publications' nature-themed children's books. Their mission statement says they are "dedicated to inspiring in children a deeper understanding and appreciation for all life on Earth." With their lively, engaging stories and beautiful illustrations, their books are a delight for the whole family. Check out their newest releases below. And be sure to visit www.dawnpub.com to see their whole line of wonderful books.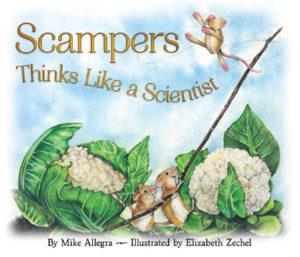 Scampers Thinks Like a Scientistby Mike AllegraIllustrated by Elizabeth Zechel
Scampers is no ordinary mouse. She's curious. She asks questions. She investigates. In short -- she thinks like a scientist! And her infectiously experimental spirit will have young readers eager to think like scientists, too. Mike Allegra's jaunty dialog swiftly moves the action along, as it depicts the close relationship between Scampers (eager scientist) and her friend Nibbles (reluctant skeptic). The story's humor is highlighted by Elizabeth Zechel's colored-pencil illustrations -- the look on Nibble's face when Scampers creates an eggapult is priceless! "Explore More for Kids" includes photos and nonfiction information, while "Explore More for Teachers and Parents" provides STEM activities, read-aloud suggestions, and a quick summary of Science and Engineering Practices.
My thoughts: There's a mystery to be solved! Scampers is determined to figure out if the owl in the garden is a threat, while Nibbles is too nervous to go along with Scampers' experiments. But Scampers' bravery and creative thinking lead to a solution to the problem, which convinces Nibbles that little mice are capable of great things!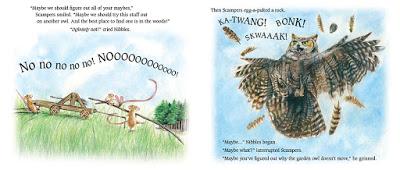 Download free activities and purchase here!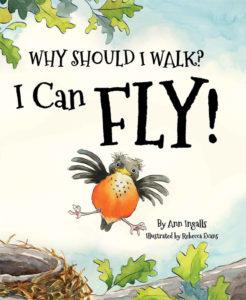 Why Should I Walk? I Can Fly!by Ann IngallsIllustrated by Rebecca Evans
A little bird, a big sky, and the first time out of the nest! A fledgling robin's first flight is a gentle reminder about what we can accomplish if we just keep trying. Author Ann Ingalls sums it up this way, "All young creatures take risks, which is one of the reasons I think this story holds appeal for children -- they take risks every day." Rebecca Evans' delightful illustrations capture the little bird's struggles that ultimately lead to a joyful success. "Explore More" sections include additional information for kids, while teachers and parents will appreciate tips for fostering a growth mindset and read-aloud suggestions. STEM activities are also included.
My thoughts: I love that this story encourages children to face their fears. Trial-and-error are sometimes necessary to accomplish great things! If a little bird can do it, anyone can!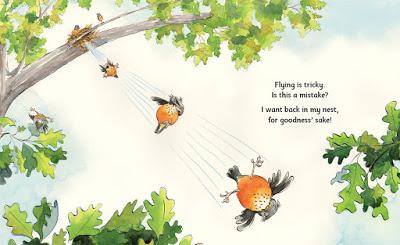 Download free activities and purchase here!

Disclosure: I received complimentary product samples to facilitate my review, but all opinions are my own.