Today I have a few lovely ladies that I want you to meet :)
I'll just go ahead and let them do the talking!
Provocative Manners: Fabulous With A Bit Of Sauciness
Provocative Manners is a sassy take of everyday life. From fashion, current events, motherhood, to even Intense relationships, we talked about it all. Common sense is our favorite topic especially when our society seems to lack it the most! What the heck people get it together! Anyway, Provocative Manners has two authors, Danielle Marie is the classic, well manners and always sensible voice, while Katrina is the over the top,  drama loving, and sensual voice. To silly crafts, home decor, the latest fashions and more important how to deal with rude people, we call the shots! Provocative Manners always leaves you wanting more while also leaving you more confident to face any day!
Here we are, the ladies behind Provocative Manners!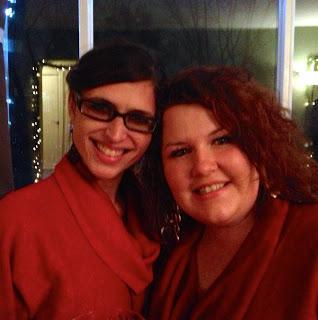 Here's a little bit about us!
Danielle Marie
Favorite Place to Travel: Braga, Portugal Favorite Designers: Coco Chanel & Oscar de la renta Favorite Actress: There are so many, but Audrey Hepburn is in the top five! Best Way to Spend Time: Baking with my mom and my daughter!
Katrina
Favorite Place to Travel: Rome, Italy Favorite Designers: Nina Ricci & Christian Louboutin Favorite Actress: Rita Hayworth Best Way to Spend Time: Cooking for Friends and Family!
I think it's awesome that these ladies share a blog! 
Such a great way to bond and have fun together :) 
Head on over to Provocative Manners and say "hi" from Lovely Little Things!

lovelylittlethingsblog.com