In nature, we find many different patterns that all seem to somehow complement one another...and when putting together an outfit, I like to try to imitate or reflect that same idea.
This outfit was inspired by nature in many ways.

The color and print of this jumpsuit by Luca totally caught my eye...and I was excited to mix and match it with similar colors and prints already in my closet, such as the scarf and purse. The key to putting together
different patterns

- is to work in similar color schemes as well as to coordinate the size of the actual print.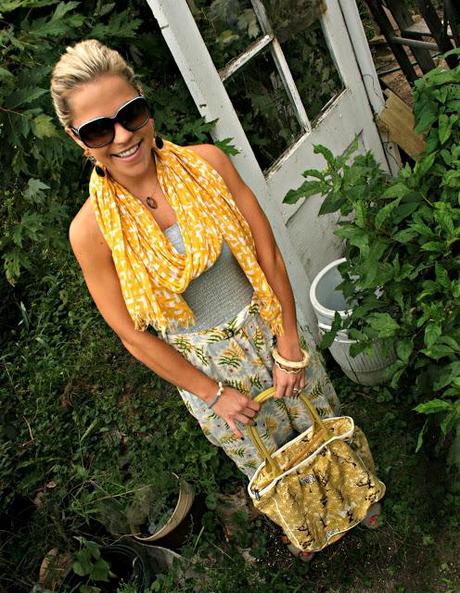 Scarf: Image Is; Purse: Danica (from Whimsy Boutique in Federal Hill, Baltimore, which sadly closed last year)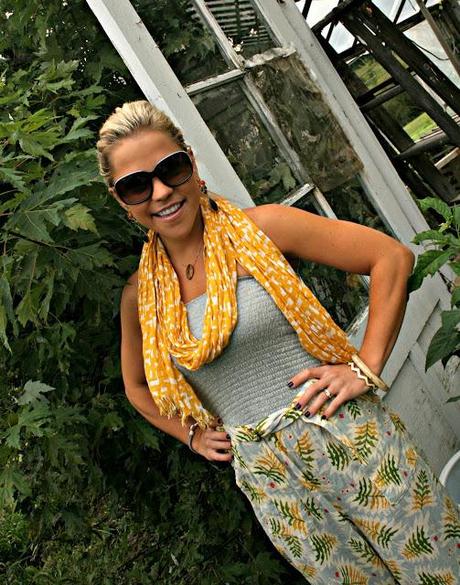 Bracelets: Anthropologie and In Watermelon Sugar (Hampden, Baltimore); Necklace: Boutique in Atlanta, GA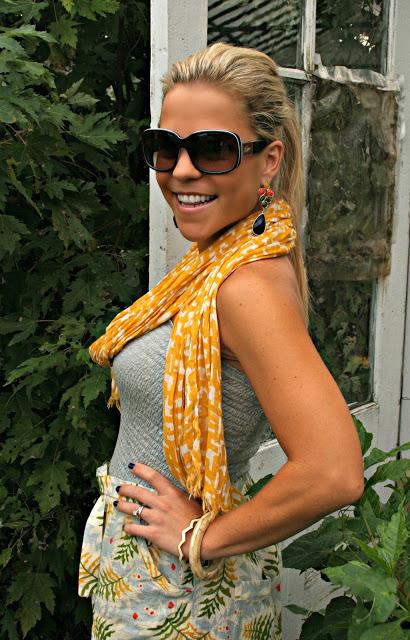 Earrings: Poppy & Stella; Sunglasses: Lacoste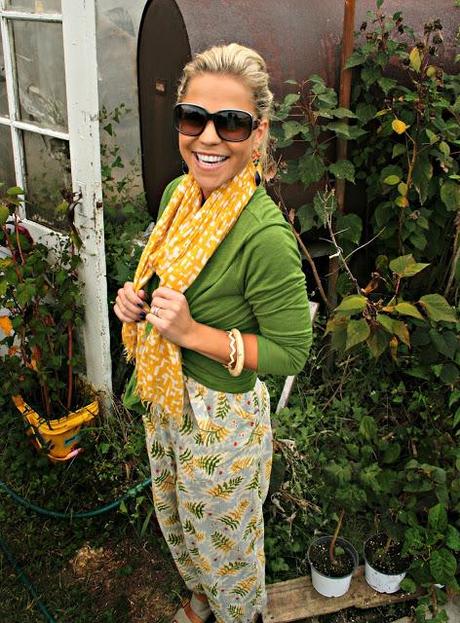 Green Cardigan: Banana Republic; Booties: Matisse (from South Moon Under); Jumpsuit: Luca (from Anthropologie)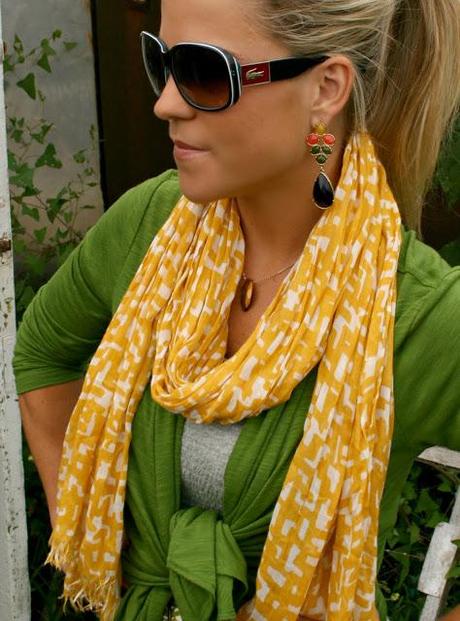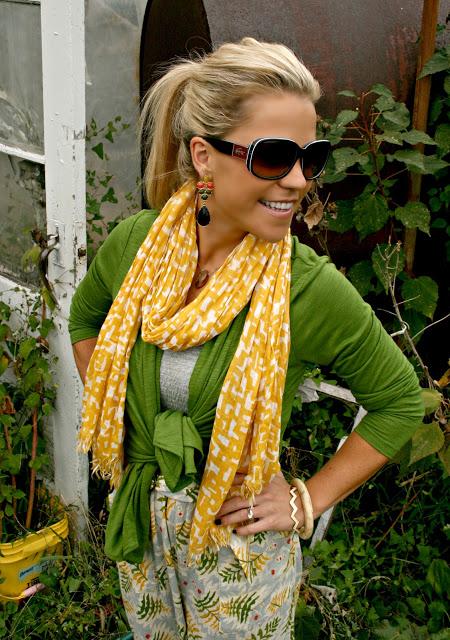 So take a walk on the wild side this Fall and try mixing together a few prints!
Photo Credit: Nicole Diffenderfer - [email protected]
Xoxo,
Baltimore Blonde :)