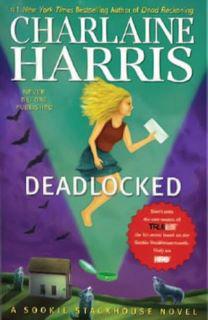 Have you ever wondered who does the artwork on the covers of the Sookie Stackhouse books? Sure, you may know the name of the artist, Lisa Desimini – but what do you know about her really? Have you ever wondered how she got the ideas for the covers? Have you ever wondered how she got the job to begin with? We found an interview we think you might be interested in reading!
Below are some highlights from the interview with She Wolf Reads, as it pertains to the Sookie Stackhouse series.
SWR:  How did you get involved with cover art, and the Sookie Stackhouse series in particular?

After I graduated, I immediately set out making appointments with art directors at publishing houses. Soon after, I got my first cover, "Reasons to Believe: New Voices in American Fiction" It was sheer heaven for me to read a book then come up with an image for the cover. It still is. In 2000, Judy Murello, the art director at Berkely Publishing, called me about doing a cover for a book called "Dead Until Dark".

SWR:  Had you read the series prior to creating the art, and, if not, what kind of direction did you get from the art department in creating the first cover?

No one knew how popular the Sookie series would become, but I could not put the book down, so I wasn't surprised by its success. After reading the manuscript I came up with a couple sketches that I thought had the right mood for the book. The art director chose my favorite image, the one that wound up on the cover, and then I did the finished image on the computer. I scan in photographs, different textures and fabric. Then I can draw and paint using Photoshop on the computer.

SWR:  The covers for the Sookie series are so different from other covers in the genre.  How would you describe your style?

My style is a bit surreal. It can have a whimsical and quirky feel, although I can do a darker mood too. The art director felt that the books were quirky so she thought I was a good match. I just love making sure that the covers I illustrate have the right tone and mood and don't give too much of the story away.
To find out how she became an artist and what else inspires her, you can read the interview in full here!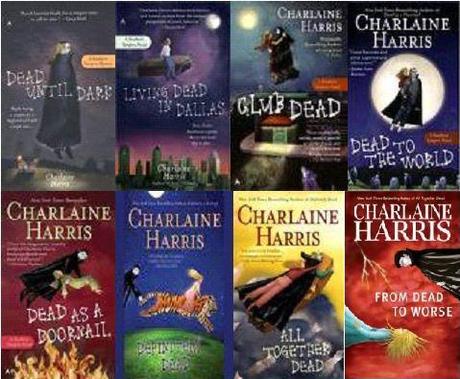 I love her artwork! Lisa Desimini's artwork has a whimsical flare and is definitely quirky. I think each cover perfectly represents what happens in each book (except there's not enough Eric covers). I know it has left many of us wondering and speculating on what happens – after the covers have been released. I'm glad Lisa does it on purpose.
What are your thoughts? Share 'em below!