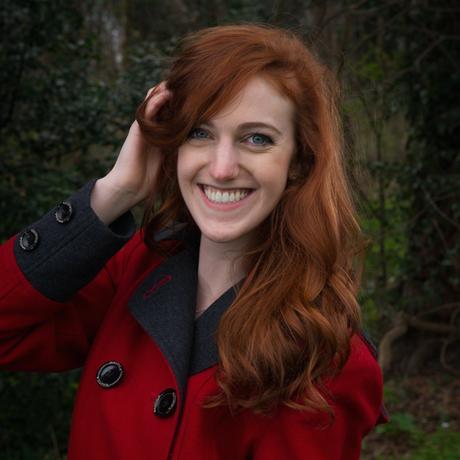 I love Instagram. There are so many talented photographers sharing their photos there! One of them is Rebecca Tribelhorn.
Rebecca was born in Germany and raised in Southern Oregon. After spending a year studying for her Master's in Biological Photography & Imaging at the University of Nottingham, England, she returned to that area. She now photographs the Pacific Northwest.
Cendrine Marrouat: What inspired you to become a photographer? Any particular story?
Rebecca Tribelhorn: I started taking fine art classes on the weekend when I was only in grade school, which gave me an eye for composition and color. At the end of high school, my dad bought a DSLR camera for a big family trip. I spent the whole summer teaching myself how to take photographs so that I would be able to commemorate my memories of the trip. I kept at it after the trip, eventually buying my own camera, and I have been taking photographs ever since.
CM: What is your favorite subject to photograph?
RT: My favorite subject to photograph is landscape. I still like to dabble in macro and wildlife photography, but I keep coming back to landscapes more and more, because I love the way light, season, and weather can completely change an area. I also think I see it as a sort of extension of the art I pursued before I took up photography.
I have always liked the idea that painting is about adding subjects, while photography is about subtracting subjects.
CM: What makes a good photo?
RT: Aside from the technical details that a photograph should have good lighting, focus, and composition, the best photographs for me personally are the ones that make me stop and truly feel. Those photographs that give you pause, that give you a sense of wonder, that show you something you might never have seen before or seen in such a way. The best photograph makes you want to see and explore the world even more.
CM: What is the photo you prefer in your portfolio? Why?
RT: I have a hard time picking favorites, because I feel as though I am constantly improving and learning how to see things in new ways and photograph in new ways. But one of my current favorites is one I took of Abiqua Falls. I am totally in love with waterfalls and waterfall photography, and this was the first time I experimented with having a subject directly in front of the waterfalls. I liked the contrast of negative and positive space, of stillness and motion, of dark and light.
It is also my favorite for the feeling it gives me personally. The viewer won't necessarily know the story behind the photograph, but the entire experience of taking the photograph added to my love of it. The drive to the falls is this bumpy, steep, washed out road. My brother-in-law was driving, and it was just this crazy wonderful adventure. The hike down is another adrenaline rush; it is so steep and muddy that you climb down on ropes that a previous hiker installed, and then you have to climb over and under logs along the riverside until you reach the falls. For a time, we even had the falls all to ourselves, which were choked full of snow-melt and roaring in full glory.
CM: Any photographers you admire?
RT: I am inspired by so many photographers. Of course Ansel Adams will always be one of my favorite photographers of all time. His eye for light still inspires people today, which is such an amazing legacy.
Of modern photographers, I think the challenge is creating something new when so many other photographers have access to the same subjects. Thus I really admire Stephen Wilkes, who made these jaw-dropping composite images of the National Parks. He took photographs for a full 24-hour period and then combined fifty of the best moments into a stunning day-to-night panorama.
Abelardo Morell also inspires me for his unique take on landscapes. He turned his tent into a camera obscura to create a new take on well-known places.
Finally, taking a dip into wildlife photography, I am in love with Joel Sartore's photo ark project, which seeks to documents the earth's biodiversity. Each subject is placed on a white or black backdrop, giving them all equal importance and really focuses in on the intricate details of the subject.
CM: What piece of advice would you give photographers who are starting with online promotion?
RT: This is an area that is still new to me and something that I have been working very hard on of late. I would say - know that you are not alone, and that connecting with others and learning from the community is going to help you succeed.
Additionally, know that it is hard work, and it is going to continue to be work, so you have to press on through the hard times. Finally, don't forget to take a break every once in a while! Go out and become re-inspired by the beauty of what is outside of your computer/phone screen.
CM: Anything else you would like to share?
RT: If you want to seriously pursue photography, you have to be persistent, and you have to be willing to go the extra mile. Don't give up just because it's raining, because it's a long or difficult hike, because others have been there before, photographing it for longer. There will always be reasons in your way, but that shouldn't stop you.
Lastly, don't let yourself be one of those reasons. Be kind to yourself and believe in yourself. Never stop learning and never stop being inspired!
Thank you Cendrine for supporting the photographer community and for all that you have shared!
For more information on Rebecca Tribelhorn, visit rebeccahelen.com. She is also on Instagram.
Interested in being featured in an upcoming post? Feel free to contact me.