We want to start interviews of popular blogging and SEO stars to reveal their strategies and secrets of SEO to our valuable readers. I prefered Jitendra Vaswani who is very good at SEO concepts and always generates very fresh content to his readers. So lets have a look about him and let him reveal his strategies.



1.Sir Tell me something about your self to our readers?
I am jitendra vaswani an B.Tech by family consent :P. After completing my engineering I got my first job in Internet Marketing. Since then I am loving my job and always love to explore more in internet marketing. I am the owner of bloggersideas.com blog and I have my own startup which I cant reveal here now. I am working on my startup and soon going to announce it to my readers.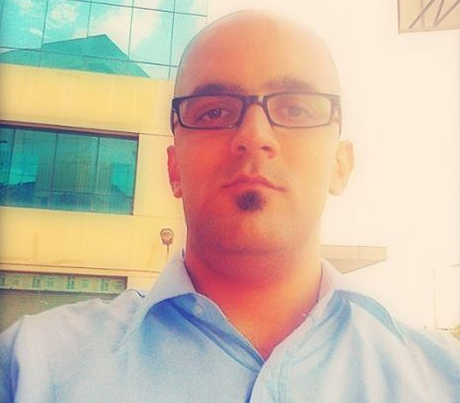 I live in Delhi NCR currently, basically I am from Jaipur, Rajasthan. I was raise in jaipur and done my engineering from jaipur too.
2.How did you started Blogging?
I started blogging in 2013 mid, when ankit singla told me that you are good at seo , so you can do blogging very well, so i purchase my domain and started working on it. I started experimenting on it and soon i got success in blogging. If newbie wants to start a blog they can hire me for their blog set up.
Check this link: Start a Blog
3.What is your main source of income on Blogging(adsense,afiliate sales,sponsored reviews)?
My main source of income for my blog is sponsored reviews, and also some affiliate network, I dont have adsense on my blog. Google already rejected my request for adsense 10 times. I dont know why .... :P For sponsored post pitch advertisers very cleverly tell them how they can be benefit from your blog. Give them a reason to be on your blog. Good design and awesome traffic attracts advertisers a lot.
I love affiliate marketing and my income is fine from affiliates...
If you want to earn from affliates please check out this post: How to Make More Money with your Affiliate Links
4.Who inspires you a lot in blogging?
My inspiration to blogging was ankit singla, he inspired me a lot. I was really amazed to see his bloggertipstricks getting highly ranked on google for most of the keyword. It inspire me to do blogging. I have my job also still i find time for my blog. from blogging I had learned lot of things. I ready many top blogs like copyblogger.com, quicksprout.com, searchengineland.com & many others. From there I learn lot of new stuffs. I am keen to learn new things in internet marketing. 
5.What are your seo practices to not penalize by google?
I follow best seo practices, I never do any spam activities to get penalized by google, I always write unique content on my blog and share among readers. Always follow google best practices and never engage any link schemes, Follow google guidelines, never try to trick search engines, you can get success for short time by deceiving google but when they will caught you, your whole website will face disaster. So never deceive search engines.
6.We know that you are working for some company but how you manage your time on your blog as you always seems to be full time blogger?
I love blogging a lot, so I always manage my time for blogging. Although I have to work for 16 hrs daily including my job. I never feel bored in blogging. I keep on learning fellow bloggers who are very skilled and teach me some mind boggling SEO ideas. I love to interact with my blogger group. If you want to be successful blogger you need to manage your time very effectively. Hell yeah you need to lot of efforts in your blog to successful. No shortcuts in blogging. Make your good circle and learn from them. Never stop learning from other good bloggers, It will help you to grow better.
7.What is your secret to stand constantly with good alexa rank which attracts sponsor posts/reviews?
My secrets for good alexa is regular & fresh content on my blog and proper social media sharing of my blog posts. If you don't share content on social media you are losing big chunk of traffic. Social media helps a lot in engagement.
For getting sponsored review you need to contact niche advteriser and you have to picth them your offer. Be clear and price , if someone wants good email pitch that person can mail me at

[email protected]

.
8.According to you which blogging platform is comfortable for full time bloggers?
Blogging platform wordpress is the best and it is one of the finest platform for blogging. It is easy and someone who don't know coding much can handle this platform. My blog is also have wordpress platform. Learn wordpress and make your blog powerful with help of plugins.
You can read my post about best plugin for internet marketers: My 20+ Best Wordpress Plugins List- Bloggers Ideas
9.Any seo tips for our readers?
Always have fresh content for your website, have good design and have CTA button to engage users on your website. Offer something unique to your readers and try to solve user query. Don't annoy user on your website through irritatng pop ups or garbish content. Have soemthing useful and help users always.
10.Any suggestions for my site www.techlamb.com?
For your site I would like to suggest you to change theme and have some social media engagement on your blog. Promote your blog on different social sites.
You can see my post here for social networking promotion sites:
http://www.bloggersideas.com/new-best-high-pr-do-follow-social-bookmarking-sites/