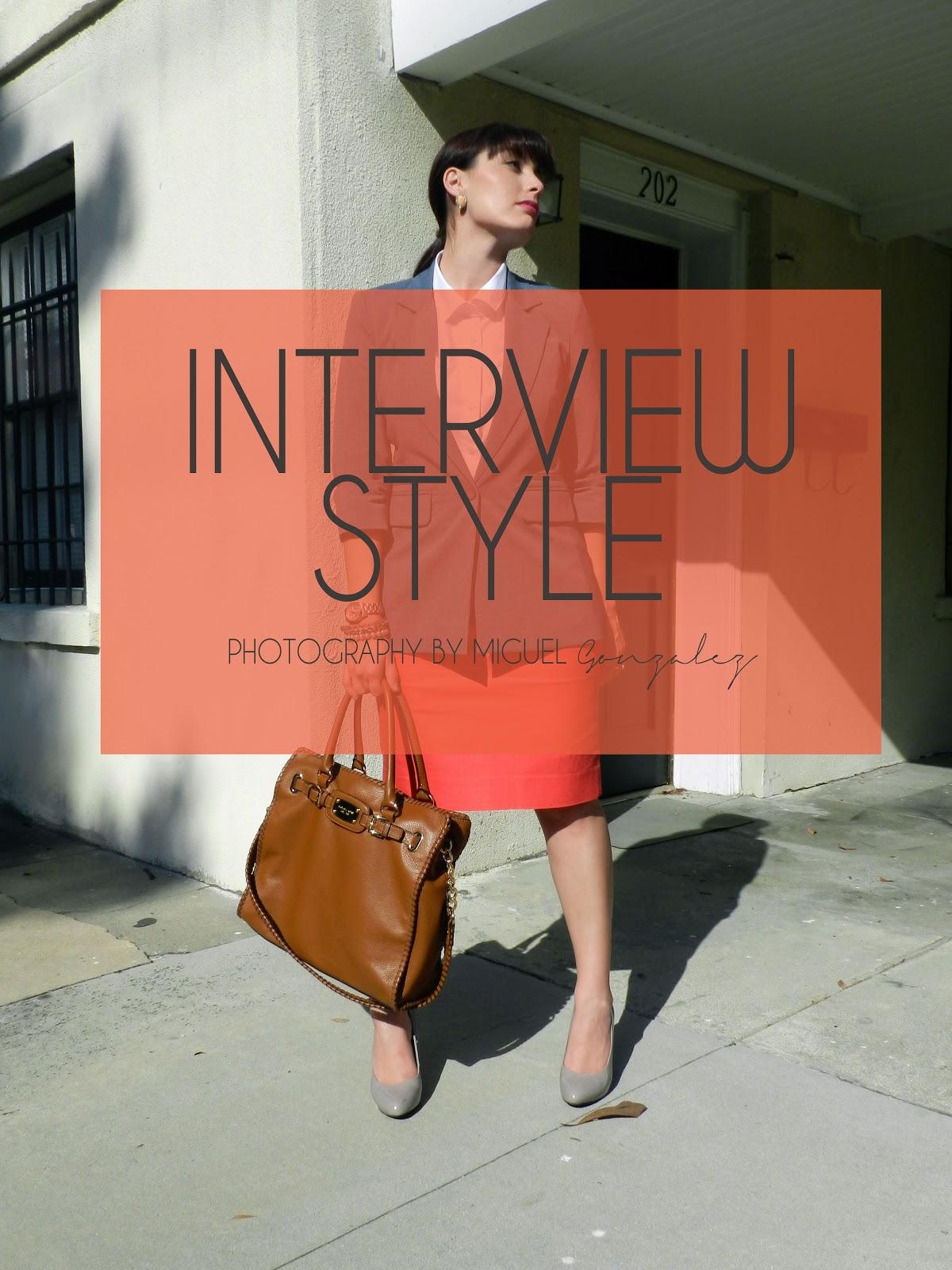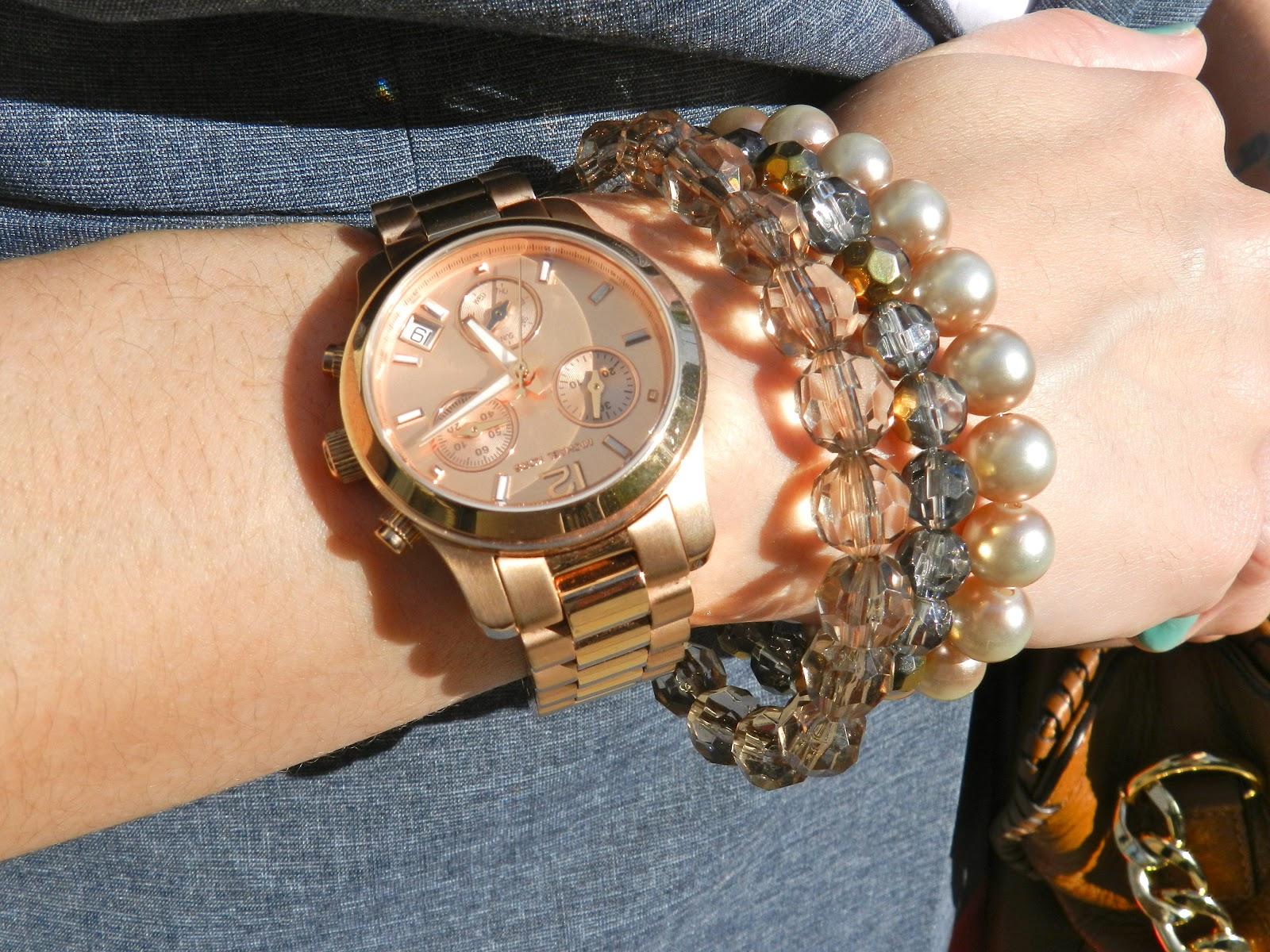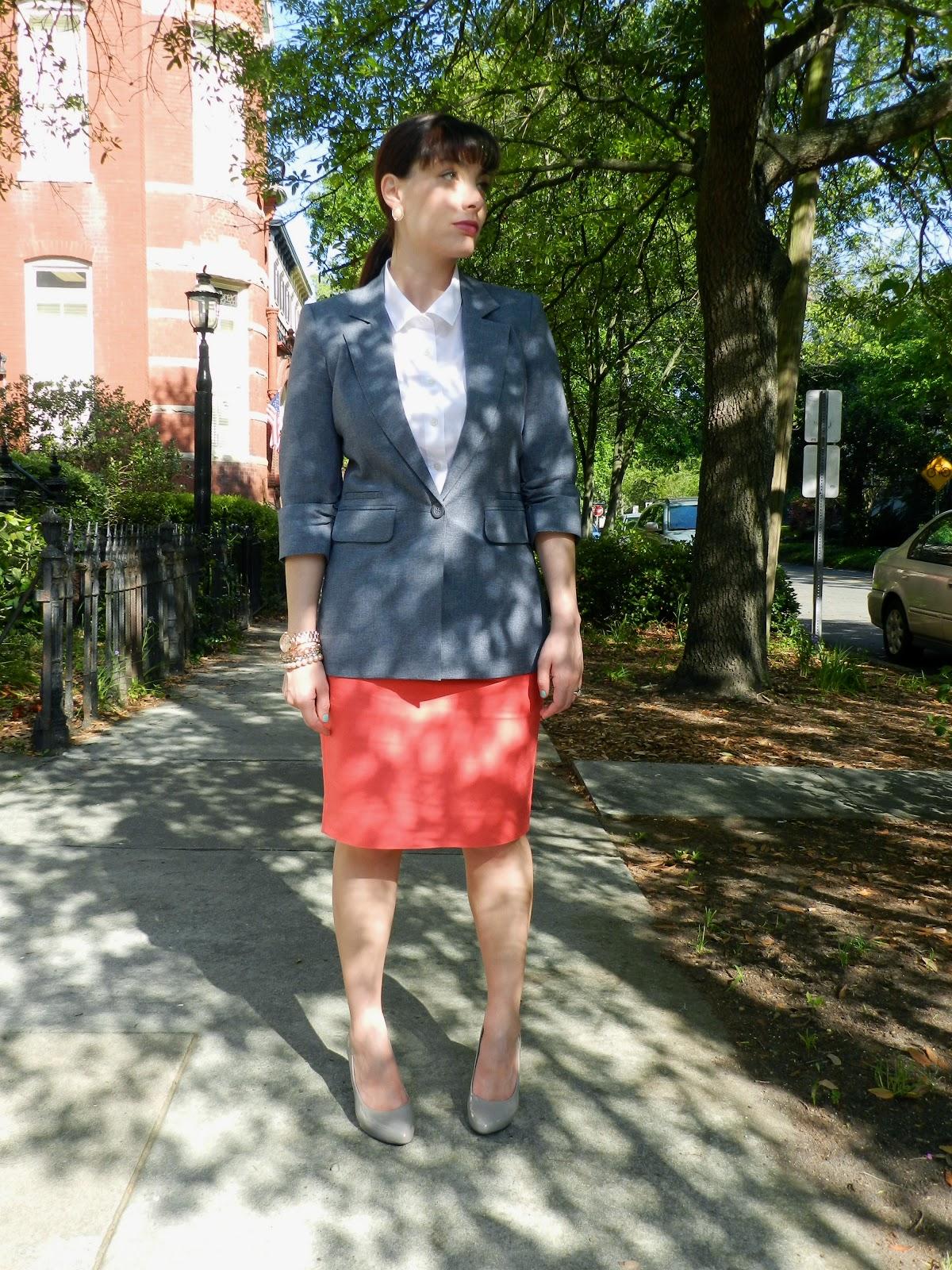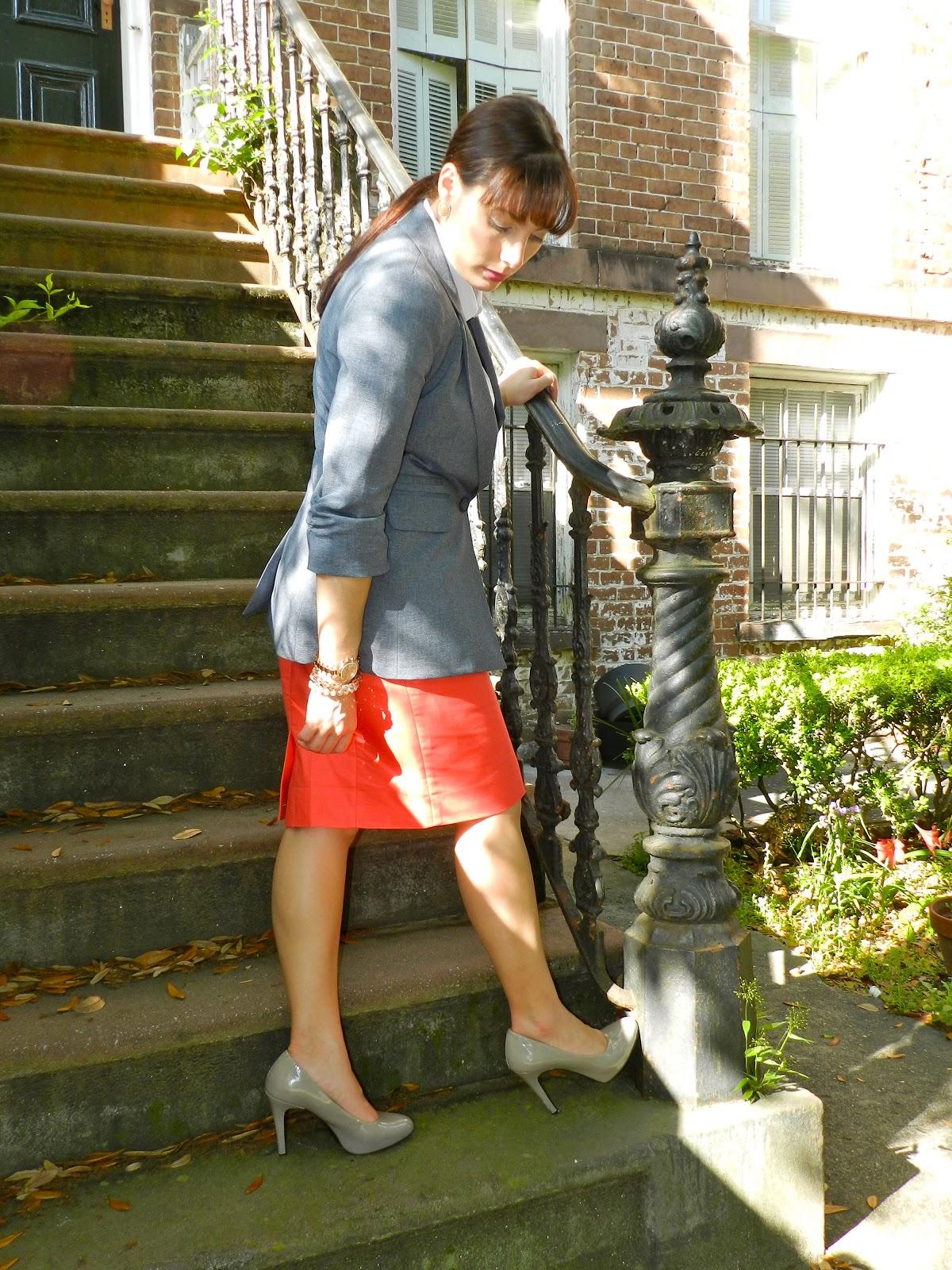 What I'm wearing: Blazer: BCBG (similar here) | Collared shirt: J.Crew Factory | Skirt: J.Crew Factory | Shoes: Jessica Simpson (similar here) | Bag: Michael Kors (similar here) | Watch: Michael Kors 
As some of you might know, I am student studying Fashion Marketing and Management at the Savannah College of Art and Design. As summer approaches, so does internship season. I have been applying for internships left and right in hopes of landing the perfect position for the summer. Well, today marked my very first Skype interview (with a fabulous company). It's amazing what the internet is enabling us to do these days. I think my interview went quite well and I will keep you posted on what happens next. But for now, those of you out there that are fighting your way up the corporate ladder like myself, here are some great interview tips to help you along the away. 
tip 1: Research the potential employer
tip 2: Practice answering interview questions - do a mock interview
tip 3: Practice your portfolio presentation 
tip 4: Bring extra copies of your resume 
tip 5: Don't be late! Know where you are going and arrive 15 mins early
tip 6: Ask the interviewer questions about the position, company, latest projects, etc. 
tip 7: Dress appropriately! 
And remember, your first impression, is always your last one! ;) 
xoxo,
Alicia G.