Hellooo shimmers,
I am thoroughly enjoying sharing the love, and if any of you are beauty bloggers and have twitter check out #bbloggers. We have chats every Sunday and Wednesday at 8-9pm and on Sunday it was all about sharing the love. But each chat it is a different topic so definitely check that out. But yeah!.. Today I interviewed Jenina so please have a read and then a little nosey at her blog. If you are newish to blogging (in the last year to two years) and would like to be featured email me, tweet me or comment below and I will get in touch :)
----------------------
1. What is the title of your blog and its link?
Answer: The title of my blog is Not So Secret Mind and the link is http://notsosecretmind.blogspot.com
2. What is your blog about?
Answer: my blog is all about fashion and personal
3. Why and when did you start blogging?
Answer: I started making my blog last January 1, 2013 and that's new year. I have previous blogs but I deleted it 'cause I want a new one.
4. Tell us a bit about yourself
Answer: I'm Jenina, a blogger from the Philippines.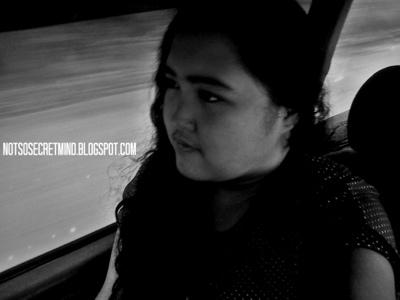 5. What is your fashion style?
Answer: Casual
6. Who is your favorite fashion designer?
Answer: My favorite fashion designer is Marc Jacobs.
7. Are you a full time blogger, if not what else do you do?
Answer: I'm not a full time blogger but I'm trying to balance my time for studying and blogging.
8. Which bloggers do you look up to?
Answer: Actually, there's too mention.
9. Who are your favorite bloggers?
Answer: Actually, I have a lot of favorite bloggers like A Beautiful Mess, Fashion Squad, Fashion Toast and Miss Indie.
10. What do you like most about blogging?
Answer: What I like most about blogging is that I share my fashion style, my lifestyle/personal and my own thoughts.
11. What do you like the least about blogging?
Answer: None
12. How do come up with ideas of posts to write?
Answer: I always do plan what to blog.
13. What kind of posts do you post most frequently?
Answer: I just started blogging and still figuring some of the things about blogging.
14.. What is your favorite post you have wrote?
Answer: I only have one post at the moment and it's A Short Road-Trip
15. Do you have any blogging tips?
Answer: Try to be you and yourself, no one can steal what you've got.
16. What do you hope to achieve this year?
Answer: What I hope to achieve this year is that I'm going to open a business online with my sister.
-------------------
A big thanks to Jenina and make sure you make her feel loved as she is very new to blogging :)
Laura x