digital photography and drawing. Which one was your first passion and - See more at: http://www.benjaminheine.blogspot.be/2012/12/interview-for-adobe-photoshop-just.html#sthash.SE23kNXe.dpuf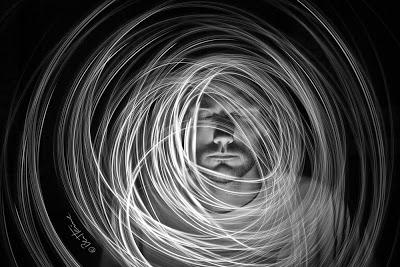 Introspection, 2013
digital photography and drawing. Which one was your first passion and - See more at: http://www.benjaminheine.blogspot.be/2012/12/interview-for-adobe-photoshop-just.html#sthash.SE23kNXe.dpuf
(You can also read the following interview on ahadaily.com)
digital photography and drawing. Which one was your first passion and - See more at: http://www.benjaminheine.blogspot.be/2012/12/interview-for-adobe-photoshop-just.html#sthash.SE23kNXe.dpuf
Nishu Kakkar: Tell us a little bit about yourself? Where is your home? How long have you been a visual artist? What factors favored you in becoming a successful visual artist today?
Ben Heine: I was born in Abidjan, Ivory Coast in 1983, I moved to Brussels, Belgium, in 1990 and I now live in Rochefort, a small city in Belgium. I've been working on graphic projects, mainly illustration and photography, for over 20 years.
Well, I don't think I'm a successful artist. Firstly because the graphic design industry is totally sick and insignificant in comparison to other creative industries such as music and film. Secondly because there are many aspects I need to improve in my personal evolution. It's true I do have the chance to get great exposure when I post a new creation, I suppose because I'm young and rather active on social networks, but exposure doesn't pay bills! Exposure is an illusion and a rather useless fantasy. What matters now is generating money and making a decent living with my art. digital photography and drawing. Which one was your first passion and - See more at: http://www.benjaminheine.blogspot.be/2012/12/interview-for-adobe-photoshop-just.html#sthash.SE23kNXe.dpuf I've always invested a lot of time and energy in my passions. I was doing things alone from the beginning, I have no assistants and I always learned on my own, so everything requires more time and efforts but it's also very nice to be in control and to decide myself which direction to take! I despise those artists who pay a bunch of assistants to do the difficult work and don't even credit them! What is your current state of mind before we continue with this interview?
Well, right now, it's the middle of the night and many wishes, thoughts and hopes are spinning in my head. I'm contemplative, introspective, reflective and sensitive. I feel happy because I've had a beautiful baby boy who is now 1 year old. I also discovered some new passions that will help me not be blocked in my creative projects. I dream of harmony and I really wish I can keep growing as an artist. Besides the various forms of visual arts seen from you so far, which new form/s can we expect from you in coming years?
I plan to end my "Pencil Vs Camera" series. I'm always trying to develop and improve the concept so that it's constantly changing. I don't want people to get bored with this idea. I don't know exactly what I'll do next. I started making music and this passion is literally eating me alive and I wish I could spend 100% of my time on it but unfortunately I have too many ongoing graphic projects. I'll need to find new ways to express and renew myself. It's not going to be easy, but I'm sure it's achievable. Which has been your most memorable assignment and why?
I'm sorry, I can't say, I really tend to forget all my past projects. I don't remember any of them. I can only say some were a bit more time consuming and difficult to make than others. We know that each of us has someone or something, which inspires our life and work. Can you tell us the true basis of your inspiration?
Fear of death and anxiety are the main reasons giving me energy and motivation to create new projects. Childhood wounds are also playing an important role in my life as artist, bringing me the strength to surpass myself daily. Anything and everything, usually very small things, inspire me, I love to search for universal truths in tiny random events. Finally, I am a very competitive person, I like to test myself and to challenge others, of course, if I fail, I'll try to fight more to succeed. What remains your biggest fear and biggest success as a multi skilled person?
One of my fears is to get lost in my different passions. Combining drawing and photography was rather easy so far. It's harder to switch from music to graphic projects. But on the other hand, when I'll have learned and mastered all the tools available in these fields, it will be a big strength and a powerful means of expression. If you could live anywhere on this planet where would you build your dream home?
I think it could be in a quiet village in the USA.
List out your 5 most popular creations. according to my sites stats: 1) Pencil Vs Camera 73 (http://bit.ly/PvsC73) 2) Pencil Vs Camera 57 (http://fav.me/d4eu570) 3) Pencil Vs Camera 58 (http://fav.me/d4gckop) 4) Pencil Vs Camera 32 (http://fav.me/d2x1cej) 5) "Paris from the Eiffel Tower" (http://fav.me/d2b5i8f) List out any 5 random sites/blogs from where you gain inspiration. I'm not very proud to say that I almost never consult art blogs or other online resources. I don't want to be influenced in any way. What I usually do is listen to news and science podcasts or music when I'm working. And I watch National Geographic or Discovery Channel during my breaks. That's it. If you could choose it, what would your legacy in the industry be? What is it that you want to be remembered for? Innovation, fearlessness, unconventionality, independence. What pieces of advice you would give to an amateur visual artist? Be confident. Trust yourself. Try the untried. Learn from your mistakes and always remember that only efforts and hard work will bring you success, satisfaction and happiness. Be faithful and thankful to the people who help and support you and consider forgiving those who try to destroy you. Don't believe in providence. Believe in your skills. Which five words would your friends use to describe you? Crazy, Solitary, hard worker, hyperactive, emotive.
(*)  Ahadaily.com is a blog about art, design and creative technologies
© 2013 Ben Heine