One of our favorite books of the last few months is The Miseducation of Cameron Post, a 2012 William C. Morris finalist (click here for the review). This highly acclaimed novel currently has a 4 1/2-star average rating on Amazon and over 2, 500 ratings on Goodreads, with a 4-star average.
We are privileged to host an interview today with the novel's author, Emily M. Danforth. We thought of so many great questions to ask, and Emily gratefully gave us such excellent, thorough responses, that we've decided to break up this interview into two parts. Look for Part 2 to be posted tomorrow.
And now a few words from Emily!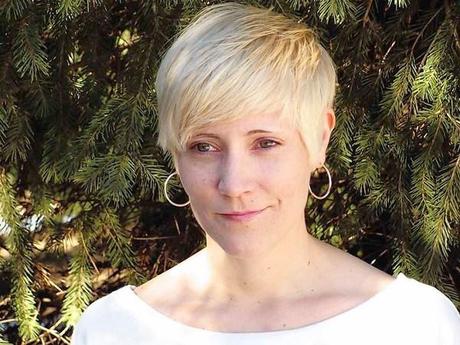 Story Carnivores: Let's start with a fun one. If you could go to coffee with one living author, who would it be, and why?
Emily Danforth: Harper Lee, no question. To Kill a Mockingbird is the definition of a classic—still as important and influential a novel as it ever was, and certainly a meaningful one to me personally. And for it to be her only novel, that's fascinating. (And then there are all those Truman Capote stories she could tell, which she almost certainly wouldn't, as much as she's prized her privacy for all these years.) It would be an honor to share coffee with her, if only to say, in-person, "Thank you for your great American novel, Ms. Lee."
SC: The Miseducation of Cameron Post started as a short story. I'm curious where the original story ended, and was it difficult to figure out how to turn the story into a novel?
ED: It's true that I developed Cam's voice, as well as some aspects of her situation, such as the evangelical influence on her upbringing and her obsession with secretive diorama-building (what she does in her dollhouse in the novel), in a short story I wrote while in my MFA program. However, it's misleading to think of the novel as really starting from the story, or incorporating the specificity of its world. The character in that short story wasn't really Cameron Post.  The character in that story had a single mom, she wasn't an orphan; she had a brother; she wasn't named Cameron Post. She did come from eastern Montana, like Cam, but not by way of God's Promise and Quake Lake, though that character was also running from her family and her past, as is Cam. In that story this character worked in a high-end maternity mannequin factory in Pasadena, and it's true that there are drafts of The Miseducation of Cameron Post that eventually get Cam to that factory—though of course those drafts are not the published version of the novel (that version is another 300+ pages longer). But what I found, in writing that story, was really Cam's voice—her outlook, her way of being wounded but still rather tough, somewhat self-assured, despite her past. And finding that voice, that way of looking at the world, was crucial—but it would be hard, I think, for someone who's read the novel to now read that story and try to make them work together very effectively.
SC: You workshopped pages from this book at the University of Montana, when you were working toward your MFA in Creative Writing. I (Brian) recently applied to the same program at University of Montana and am awaiting a decision. How open was the program to gay young adult fiction? And how did the program help you improve on your writing?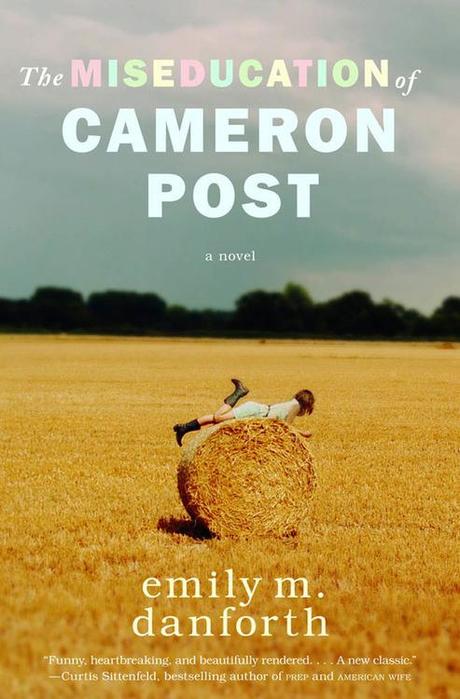 ED: Well, first let me say best of luck to you. Missoula is an absolutely amazing/beautiful place to spend a couple of years (or longer), and I really relished my time in that MFA program. I became a markedly better writer of fiction, but also a much better reader of fiction, someone with a handle on craft. Importantly: when I entered, my peers all seemed better read and just savvier, in general, about writing and publishing, than I was, and that made me want to catch-up to them—it made me hungry, which was good for me.
As to the other components of your question: I did write the short story (that I talked about in response to your previous question) while in Montana in the MFA, absolutely, but it was turned into workshop as a short story, not as novel chapter or even pages toward a novel. However, some of the feedback I got during that workshop indicated that people either assumed or hoped that this was something I'd taken from a novel. Part of that reaction had to do with the ways in which that story didn't really yet function very well as a story—it was trying to do too many things, I think—but that reaction was also inspiring to me, because people were being mostly positive about the voice and style, about the blend of teen-speak and lyricism. I was planning to write a coming-of-age novel, anyway, one working with some similar themes, so it made sense to try to utilize this voice and style, since it was the thing that seemed to be working best in the story.
I can't speak to the specifics of the program being open to "gay young adult fiction," because no one was writing that (or classifying what they were writing in those terms) while I was there. My cohort was, in the tradition of that MFA program (and many, many other MFA programs) predominately writing literary fiction—mostly in the form of short stories. Some of us did form our own novel workshop (not for credit—though Brady Udall, who was then on faculty, was generous enough to come to some of our workshops and read and comment on our submissions), but I don't remember anyone in that group (other than me) even working on a coming-of-age novel, let alone YA. However, what I can tell you with certainty, is that what's valued in that program is strong, literary writing—be it toward a novel (or a YA novel) or not. The Q&A on the Montana MFA website (which I'm sure you're already very familiar with) puts it this way (and I think it's pretty useful, actually): Our faculty have widely divergent tastes and sensibilities. All tend to agree that what they're most looking for in an applicant's work is "promise"–difficult to quantify but likely to include an original voice, a facility with language, a sharp eye, something to say. 
SC: I'm also (yes, Brian again) considering pursuing a PhD in Creative Writing, and I'm curious what led to your decision to get your PhD at the University of Nebraska-Lincoln? Did you continue to work on your novel at Nebraska, and what did the PhD program bring to you that the MFA program didn't?
ED: UNL's program is, to my mind, one of the absolute top PhDs in creative writing in the country. I'm happy to say that anytime, anywhere: my experience there was phenomenal. In fact, I was just discussing this with some fellow alums at the AWP conference in Boston. While my fiction writing probably improved more significantly/dramatically during my MFA, my PhD experience offered me critical opportunities to develop professionally. Some specifics: I developed/refined my pedagogy; had the opportunity to teach a range of courses (from CW workshops to LGBTQ Lit to Women in Popular Culture—an advanced composition course); and was continually inspired and motivated by the kinds of writing my peers were producing and regularly publishing. While I was at UNL, my fellow students published poetry chapbooks and collections, and more stories and poems and essays in literary magazines than I could even begin to list; and they also signed with agents, sold prose books to major publishers, and won significant national and international writing contests. Oh, and some of them also started their own magazines and presses and reading series. It really was remarkable to be around that kind of creative energy, ambition, and dedication to such wide-ranging lit-related pursuits.
And yes, I absolutely worked on my novel while at UNL. Really, that's where I wrote most of it. I workshopped several sections from it and it served as my creative dissertation. Well, a version of it did, anyway. (That version and the published version of the book have some pretty substantial differences, not surprisingly.)
However, it's important to know, I think, that a good chunk of my coursework at UNL was in contemporary literature and/or film studies (which was my collateral field), and that two years of my program were spent working on my Field and Focus lists (or Comps)—conducting the research necessary to write two major papers (though some students choose to take comprehensive exams instead). In other words: you're not just taking workshops and exclusively writing fiction, CNF, or poetry for five years. The kinds of scholarly analysis and research you'll be doing will be in conversation with your creative writing, of course, but I've spoken to writers who seemed to think of the PhD in CW as an "extended MFA," and that just wasn't my personal experience. I did take a few excellent lit courses while in my MFA—some were required, some I just wanted to enroll in—but most of my classroom time (in that MFA) was spent in workshops or techniques/CW topics courses.
SC: What was the process like finding representation for your novel, and getting it sold to a publisher? Did you do a lot of querying or did you go with Jessica (Regel) right away? And was it difficult trying to condense this sprawling novel into a one-minute pitch?
ED: Finding my agent, Jessica Regel, actually speaks to yet another aspect of my PhD program. I was lucky to serve as the Assistant Director of the Nebraska Summer Writers Conference for 4 of my 5 years at UNL, and through that experience I worked with a number of incredible writers and industry folk. My first summer we brought in Jessica as one of our publishing professionals, and this is how I met her, I didn't actually query at all. The director of the conference, novelist Timothy Schaffert (who was also my completely wonderful dissertation co-director—really, the opportunity to work with Timothy is a major selling point of that program) knew Jessica because she's an agent at his agency, JVNLA (though she is not his agent), and since he'd read some sections of my novel, he put in a good word, which, given Tim's reputation, carried a lot of weight. I got very lucky, there—there's no other way to put it. I did end up driving Jessica to Omaha and sort of pitching her the novel (terribly—I pitched it TERRIBLY) when she asked about it during that drive, but somehow she still asked to see the first chapter. (Undoubtedly on the strength of Tim's recommendation and not my terrible pitch.) It's a fairly amusing story, I think. But it's long. If you're interested, I wrote the whole thing out in response to a similar question from the folks at Debut Review. You can find it here (it's in response to the final question): http://www.thedebutreview.com/interviews/emily-m-danforth/
SC: Your novel is almost 500 pages, includes a fair amount of big block paragraphs, and was printed in a fairly small font. I know of debut authors who have been forced by their editors to slash their manuscripts by hundreds of pages, and one in particular who had to cut his whole novel in half. Did you have any pressure from your agent/editor to cut down on this manuscript at all, and in what ways did your agent and editor work with you to help you improve your novel before publication?
EM: I signed with Jessica before she'd read an entire draft, and even then, I kept dragging my feet about what I (then) wanted as the final third of the book. I just couldn't get those pages to where I needed them to be. Finally, I just sent her all of the pages that I did feel good about, which included everything through God's Promise and the final scene at Quake Lake, and eventually we talked about those pages and agreed that maybe the reason I couldn't get that missing third to work was because the book just didn't need that material, and that I could, in fact, make an entire novel out of what I was satisfied with. So that took some rearranging and cutting, some finessing, but that's eventually what happened. I have somewhere between three hundred and four hundred pages of material that I had originally intended for this novel. But even my editor hasn't ever seen those pages: I "lost" them so early in the process that I don't even think of them as part of this novel anymore. They're something else, now. They're about Cameron Post, yes, but they don't belong to this novel.
While working with Alessandra Balzer, my fantastic editor (she's a dream), I cut even more—I definitely lost a few of my "darling" scenes, but they were ultimately developing character or moving plot in ways that were very similar to other scenes, and the novel just didn't need them all. Alessandra also asked me to add some material to the God's Promise section, to make some of the minor characters there more relevant to Cam's growth, and those scenes now feel so at home, to me, in the novel, that I can't imagine Cam's story without them.
Be sure to check back tomorrow for Part 2 of our conversation with Emily!