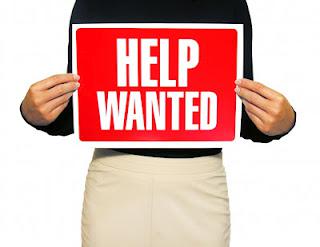 Hey out there,  I am in desperate need of help!  Should have done this eons ago, but I like to think I can handle it all.  Truth is I can't anymore.  

I am looking for a intern/assistant to help with O'verlays and G.S.T. 

 Can be for a summer internship or start sooner.
Here is the run down:
-I am located in Beverly, MA so the closer you are the better for the both of us.   I am 1 mile from both Endicott College and Montserrat College- so anyone know any good design students out there? Send them over!
-Just so you know, I am crazy with A.D.D.D.D. (Attention Deficit Design Diversion Disorder).   I need a detail oriented, organized and creative minion that can stay on a given task to make sure things get done.  Must be able to speak up and say "I can't do that now Danika because I am finishing your first request" and not get wrapped up in my madness.  
- Daily grind includes dealing with emails, customer service, press/ marketing, playing with O'verlays and some designing fun stuff.
-CAD/ Photoshop/ Illustrator knowledge a major BONUS and pretty important.   I am willing to train if you are a fast learner and amazing though.
-Pleasant and positive, kickass work ethic,  a sense of humor +++++.  
-Not afraid to get their hands dirty and paint/ build something if I get the whim, which is pretty likely.
-I would love 2-3 days a week, (10-15 hours a week). Negotiable.
In return I am willing to teach you oodles, and there is potential for growth within O'verlays.   Minimal pay, but the beach is at the end of my street and I like to work from there during the summer.**  All the caffeine you can handle. 
If this doesn't scare you, please email your resume and why you are so awesome to: [email protected]   


On another note, don't forget to enter the GIVEAWAY for O'verlays and pillows over here.

That baby ends Friday at high noon.