I'm all about drama lately – in more ways than one!  So this week I'm obsessed with making a dramatic entrance.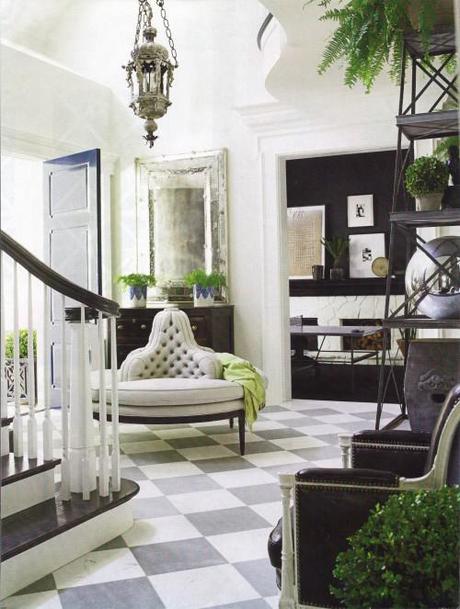 image from Inspiration Library
I love everything about this entry, but especially that round loveseat smack in the center.  How unexpected!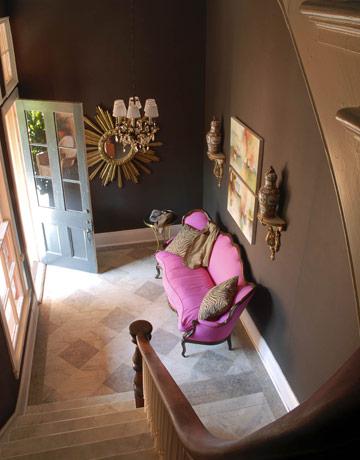 High ceilings, chocolate brown walls, some crazy curves and that magenta settee!  Definitely dramatic, definitely like.  Image from House Beautiful.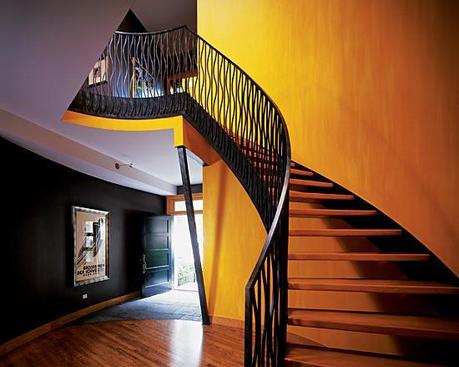 image courtesy of chicagohomemag.com
Not my usual color palette, but I really like the contrast here and I'm really drawn to these finishes.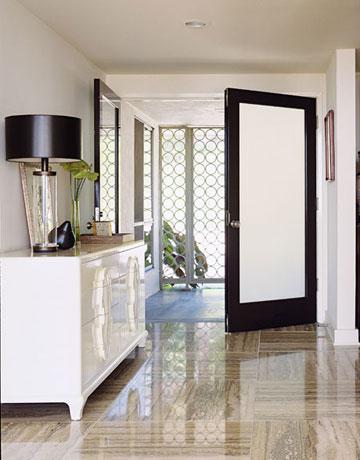 And speaking of finishes, this entry is all about the gloss.  From the polished floor to the lacquered console and iridescent lamp, these shiny surfaces make my eyes light up.  Oooh, sparkly.
Image also from House Beautiful.
Happy Friday.