Earlier this week I met with my Rep at Innovations to get caught up on the latest with their wallcovering and textile lines.  Though she showed me lots of great stuff, my heartbeat got a little faster when I saw these gorgeous capiz shell wallpapers that they just launched.  Yes that's right – shell tile wallpaper.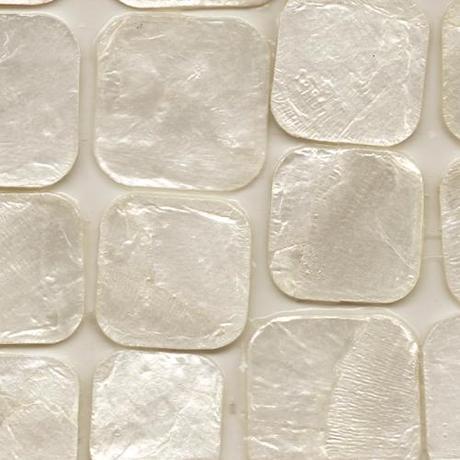 These pretty, shiny, fragile-looking but surprisingly durable shell bits are backed with paper so they get installed sans grout (and grout lines).  The sheets are flexible so you can get creative with curves and can be UV coated for use in kitchens, baths and wet bars.  Total score.
My personal favorite is the Caspian, shown above in Pearl.  Close runners up: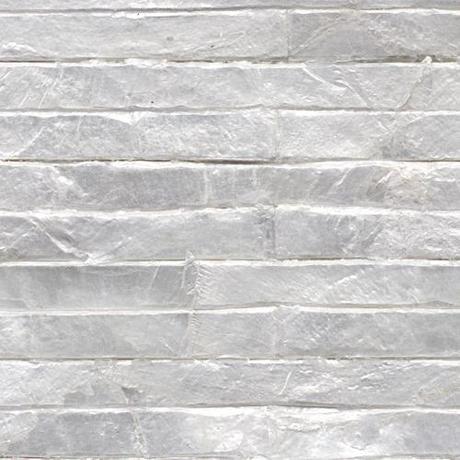 This is the Caribbean in Platinum.  It's got a silvery hue as the name would imply.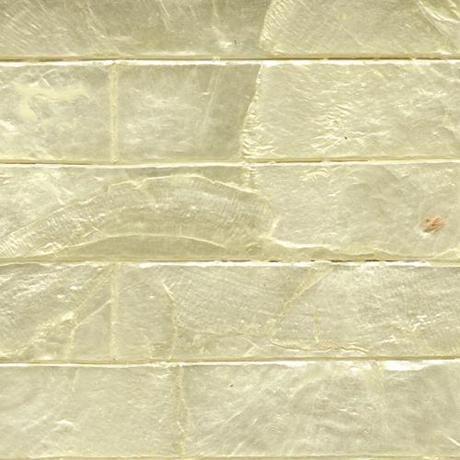 And this is the Mediterranean in Ivory.  It's more of a pale yellow in my opinion but quite pretty and has some great texture you can see on the wider tiles.  Yum.