Winter is at our door. So with the changing season, you should also change the kind of style of your home interiors.
Easiest technique for makeover of your home is to change the color of your wall. It is like a soft makeover that changes the look of the room without any hard remodeling and structural change. It's like the dress of a woman, she remains the same but looks a completely different person with a new outfit.
Interior experts says painting one wall with candy pink, a neon shade or a kiwi green completely lifts the room. Interior decorator says, "Teal for the walls is a hot new favorite. Deeper colours are really in these days for interiors."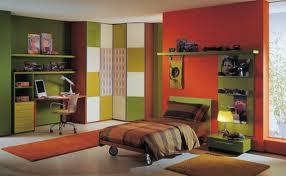 If you want to go with the Feng Shui way then you have to think about the directions. Feng Shui consultant, says, "for East facing living room, Shades of green and blue are the ideal colours." the element for East is wood, these colours are good and work well but if your living room is West facing then it will not work instead of green and blue use all metallic colours like copper, white, gold, bronze or earth shades it will work.
"For a North facing living rooms the element is water, all blue and metallic colours work for this. For the South facing ones, reds and pinks and earth shades work well, since the element is fire," The color for North East is earth colour, North West is metallic, for South East it is blue and green and for South West it is earth colours.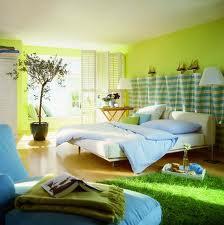 Not just the ongoing season, or Feng Shui, but even fashion influences how your home looks and what it wears. Just like the retro look of flowers on the hair is in, the retro look is hot for your homes too. Include a lot of seventies in your interiors. Pastels are definitely out, a tangy pink can be more like it. A lot of chutzpah is what your home should boast of when it comes to color."
After the living room, next is the bedroom to get ready for makeover. The place where you get relaxes and revitalize. Feng Shui experts say that there should mostly use pinks and mauve. Shades of pinks and mauve will not reflect sunlight too harshly and will soothe the room, but at the same time will make it look bright and definitely romantic. If you are not too much into Feng Shui and Vaastu then opt for colors and textures that make you feel relaxed and ready to retire.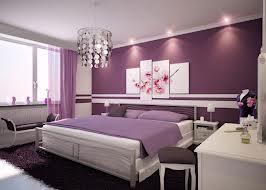 But if you want the 'in' look then you should choose coolers that are lighter. The hottest colors for the bedroom this season are pale saffron or perhaps even a light gray mixed with terracotta.
So, go ahead and incorporate a few small changes and see how bright and cool your home looks as it prepares to welcome the winter.
Images sources: Google images and the respective websites.
-Priyadarshini Hinge