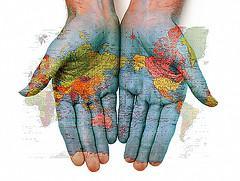 Duration – 2 days
Course Objectives
Recognition of how positive and open cultural attitudes towards other cultures can lead to co- operative relationships.
• Identify culturally sensitive areas where problems can occur
• Recognise your own personal behaviours & communication styles and how they impact on intercultural communication.
• Use strategies to build intercultural interpersonal skills.
• Build confidence in intercultural communication
• Build a framework for understanding intercultural experiences
This seminar is designed to meet the needs of a culturally diverse workplace. The emphasis is on becoming aware of communication differences among cultures and developing the necessary skills to ensure clear cross-cultural communication. Diverse scenarios and simulations are used to expose the participants to a variety of culturesin order to manage issues that arise due to cultural diversity.
Programme :
Synthetic Culture Simulation
Debriefing by Images
The different Channels of Communication
Managing Cultural Differences
Cultural Stereotypes
Intercultural Dialogues
Cultural Values & Attitudes (Time, Space Relationships)
Evaluate your Cultural Competences
Better Questions = Better Answers
Non verbal communication – Gestures, Body language,
Communication Filters – Barriers to communication
Communication Styles and their implication (Aggressive, Assertive & Manipulative)
The Cultural Iceberg – Values and Interpretations
Intercultural Simulations
Prerequisites :A good working knowledge of English.
What you receive:
Complete package for running 2 day "Intercultural Communication and Awareness" seminars
Powerpoint training slides
Printable trainees handbooks
Full trainer handbook with step-by-step instructions for running the course
Activities and ice-breakers
Self-evaluation sheets for trainees
Training activity handouts
Pricing policy for your training seminars
Printable trainees feedback for trainer sheets
Marketing materials for your courses
Licence to use the package for one trainer
E-mail support to help you run great seminars