I decided to make my famous wholemeal spelt brownies today so that my children can have something to share at their after school play-date this afternoon.  
Publish Post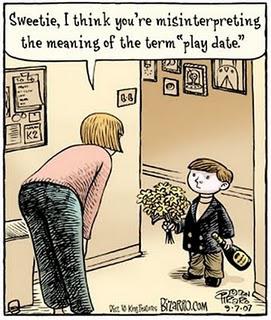 While waiting for these decadent and delicious goodies to bake, I started to read my dailies on the internet when I came across a story on the Port Eliot Festival which was held in Cornwall last weekend.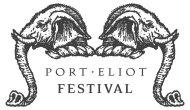 Described by UK Telegraph's Sophie de Rosee as a "hotbed of intellectual shenanigans", the festival describes itself as "the UK's most original and inspirational and downright decadent garden party." The words hotbed of intellectual shenanigan just cracks me up... what exactly would intellectual shenanigans entail I wonder?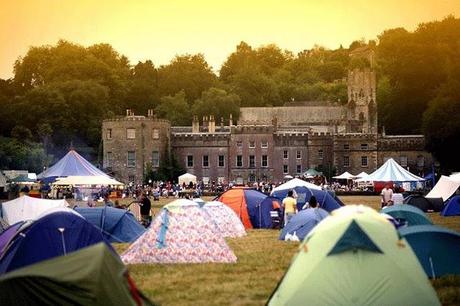 The literary festival is in it's 9th year and is held in one of the grandest homes in England.  It is here where some of the finest writers, performers and artists come together to share their work in what is quite a unique event.  It features stylish activities and even Martin Scorsese has lent his vision to their Paradiso Outdoor Cinema, selecting some of his favourite films to be screened each evening of the festival.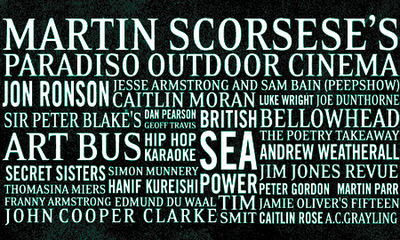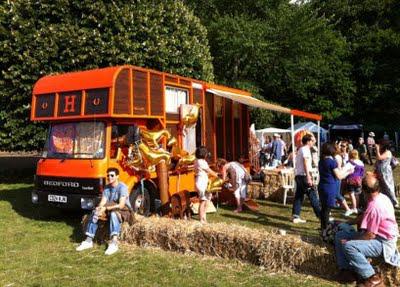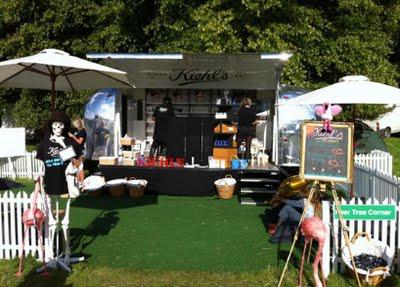 The Hermès horsebox was on site for those interested in being styled up in a fabulous scarf to be photographed, and next door was what looks like the most fantastic airstream trailer I've ever seen, the 'Kiehl's on Wheels' offering facials and products - bliss! Doesn't this sound like the most stylish and heavenly of festivals?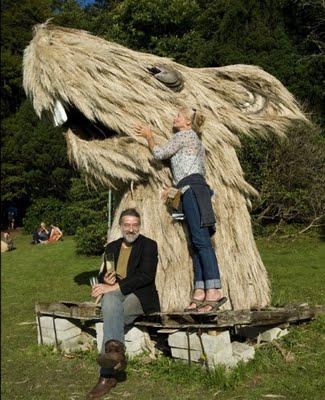 An art installation at the festival.
If you're a parent and your children are still at the story before bedtime stage, then seeing and hearing Kate Winslet read children's book Mr Gum by Andy Stanton at the festival would, I think, have been the cherry on the cake.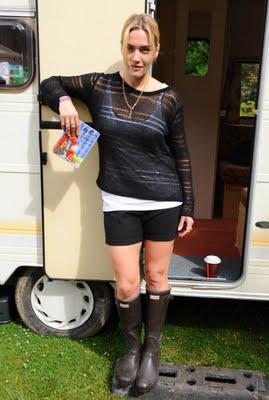 "The audience, consisting of young children and hung-over adults in equal measure, were transfixed by her animated 90-minute storytelling, giving each character in the book its own pitch-perfect accent. After the standing ovation Winslet said, 'I really should thank my kids, Mia and Joe, for making me read this to them practically every night,' and blew kisses to where they were seated in the front row, before urging all parents to buy Stanton's other, equally mad, books."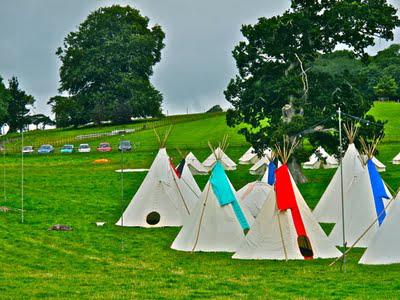 Accommodations for some of the festival-goers.

 

Well the brownies are out of the oven - looking like perfection and smelling like heaven!  This weekend marks my youngest Annabel's 6th birthday which we are celebrating with a few friends, a jumping castle and ice cream cake.  I cannot wait to see the look on her face when the castle is pumped up and ready for action!


H




Sources:

UK Telegraph, Port Eliot

.