About Intel
Intel, a company founded in 1968 is a brand that stands at the heart of the computing world. An American multinational headquartered in Santa Clara, California was started by Robert Noyce and Gordon Moore. Arthur Rock, the American financier funded the company looking at the potential that it held at the time and it saw huge funds worth $2.5 million in investment and well, it was without a doubt worth the returns. The company excels at the manufacture of motherboard chipsets, network interface controllers and integrated circuits, flash memory, graphics chips, embedded processors and other devices related to communications and computing. Intel stands out for its innovation and has a range of products to its credible list of outstanding innovations along with a huge number of companies it has acquired.
The company went public in 1972. The use of its 8088 chip for IBM's CPU was a significant milestone and with Windows DOS operating system they formed the "Wintel" combination. The very famous "Pentium" range of processors was introduced in the year 1993. The high speed of the processor with 3.1 million transistors helped it significantly move the market.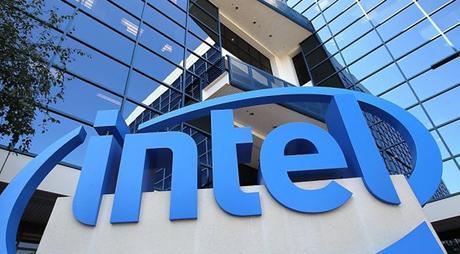 The first 8088 processor had 29,000 transistors followed by the 80386, four years later with 2, 50,000 transistors. Core 2 Quad range of processors had over 8, 00,000,000 transistors thereby increasing the speed. The Itanium processors hosted over 31, 00,000,000 transistors and this increased approach came to be known as the "Moore's Law".
Intel changed to "Intel Inside" to increase consumer brand awareness in 1991. The brand did not go smooth all the way. It suffered losses when the Pentium fiasco ("Pentium flaw" a segment in the Pentium CPU's 3.1 million transistors performed wrong division) came up. It entered into the motherboard segment and found market with Apple in 2005 when Steve Jobs announced the change from Apple using Motorola motherboards to Intel motherboards.
A $55.870 billion company employing over one lakh employees hold a linguistic blend of the words integrated and electronics and gets to be known as "Intel"! So, next time when you look at that logo on your processor or graphics card you know you have over 35 years of technological excellence working behind for you!
Intel's New Skylake Processors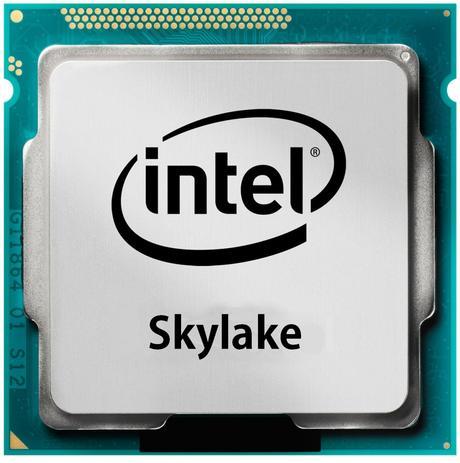 Intel is launching its latest processors – Skylake and definitely you want it on your PC, Let me count few reasons
1. Free performance and battery life boosts
2. Ultrathin laptops, tablets, and PCs-on-a-stick that can actually handle 4K video
3. Beefier laptops, too
4. Fancy next-gen features
For the mobile devices, Intel has released three types of processors:-
• 5W Y-series with Intel HD graphics 515 for 2-in-1s and detachable.
• 15W U-series with Intel HD Graphics 520 for "thin and light powerful systems.
• Most powerful 45W H-series with Intel HD Graphics P530 for "the ultimate mobile experience"
6th Generation Intel® Core™ i3 Processors for Mobile Products
Processor Number Intel® Core™ i3-6100H Processor (3M Cache, 2.70 GHz) Intel® Core™ i3-6100U Processor (3M Cache, 2.30 GHz)
Cache 3 MB 3 MB
Clock Speed 2.7 GHz 2.3 GHz
# of Cores/# of Threads 2./4 2/4
Max TDP/Power 35W 15W
Memory Types DDR4-2133, LPDDR3-1866, DDR3L-1600 DDR4-1866/2133, LPDDR3-1600/1866
Graphics Intel® HD Graphics 530 Intel® HD Graphics 520
6th Generation Intel® Core™ i5 Processors for Mobile Products
Processor Number Intel® Core™ i5-6440HQ Processor (6M Cache, up to 3.50 GHz) Intel® Core™ i5-6300HQ Processor (6M Cache, up to 3.20 GHz) Intel® Core™ i5-6300U Processor (3M Cache, up to 3.00 GHz)
Cache 6 MB 6 MB 3 MB
Clock Speed 2.6 GHz 2.3 GHz 2.4 GHz
# of Cores/# of Threads 4/4 4/4 2/4
Max TDP/Power 45W 45W 15W
Memory Types DDR4-2133, LPDDR3-1866, DDR3L-1600 DDR4-1866/2133, LPDDR3-1600/1866 DDR4-1866/2133, LPDDR3-1600/1866
Graphics Intel® HD Graphics 530 Intel® HD Graphics 530 Intel® HD Graphics 520
6th Generation Intel® Core™ i7 Processors for Mobile Products
Processor Number Intel® Core™ i7-6920HQ Processor (8M Cache, up to 3.80 GHz) Intel® Core™ i7-6820HQ Processor (8M Cache, up to 3.60 GHz) Intel® Core™ i7-6820HK Processor (8M Cache, up to 3.60 GHz)
Cache 8 MB 8 MB 8 MB
Clock Speed 2.9 GHz 2.7 GHz 2.7 GHz
# of Cores/# of Threads 4/8 4/8 4/8
Max TDP/Power 45W 45W 45W
Memory Types DDR4-2133, LPDDR3-1866, DDR3L-1600 DDR4-1866/2133, LPDDR3-1600/1866 DDR4-1866/2133, LPDDR3-1600/1866
Graphics Intel® HD Graphics 530 Intel® HD Graphics 530 Intel® HD Graphics 520