Google+ App was under spotlight as all waited for Apple to approve it and get it in the AppStore, but the joy was short-lived at its launch. The App was only usable and installable on iPhone. iPad and iPod Touch weren't supported.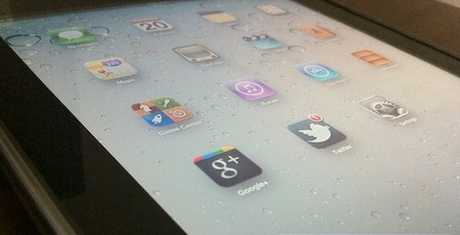 But thanks to a small hack you can now install the App on iPad as well as iPod Touch by following these instructions :
1. Connect the device to your computer.
2. Download and Install iPhone Configuration Utility for your computer. ( This is an official tool from Apple )
- iPhone Configuration Utility for Mac OS X
- iPhone Configuration Utility for Windows
3. Open iTunes on your computer and search for 'Google+' app in the iTunes Store, Download the app in iTunes on your computer.
4. Open the iPhone Configuration Utility and choose your connected device in left tab.
5. Go to the Applications tab in your device. Click 'Add+' button and Browse to the Google+ ipa file you downloaded via iTunes. ( To get the path of your Google+ App ipa file, go to the Apps tab in iTunes, right-click on any App and choose 'Show in Explorer' you would get the path. )
6. Once it's added successfully, you should see Google+ App in your Applications Tab and 'Install' button next to it. Install the App and you would have the App on your device in few seconds.
Check the Video Tutorial
via iDownloadBlog