Instagram has grown to become much more than just a photo sharing app. The community of Photo enthusiast it has built is expanding everyday. From just a simple photo sharing iOS app to 50+Million iOS & Android users and getting acquired by Facebook for $1 billion, Instagram API has opened a new fork for the developer community.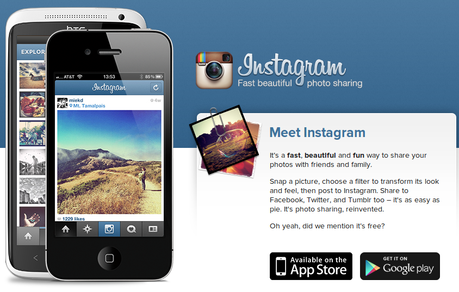 There are tons of other apps and tools which the community built for us. If you are already an Instagram user you might have already used some of the third party services. We had covered a few tools and tweaks earlier. One of our famous Instagram tools are the Import tools for Instagram. But there are so many hidden tools/services which you need to know. So here you go, a good curated list of Instagram Apps and Services you should know. Do let me know if I missed any.
INSTAGRAM TOOLS
INSTAGRAM MOBILE APPS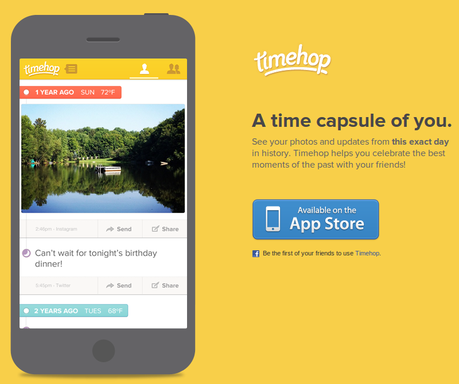 Instagallery – The best instagram client for iPad.
InstaMap – Browse Instagram photos on map. Subscribe to geographical locations, venues, users or tags and see the photos as they get posted.
CoverJam – A must app for Music Lovers. Displays a photo slideshow of the artists you are listening to. Has Free and Pro version.
Timehop – A time capsule of your Instagram photos. It brings back the photos from this exact day of past. A fun app, along with Instagram it also syncs with your Facebook, twitter, Foursquare, Flickr and camera roll. To pull and show all the past memories of the same day.
Postagram – Send Instagram Postcards from your iPhone or Android or web.
Tweegram – Easiest way to Tweet about or on Instagram photo(s).
Slidelight – Turns your iPad into a Instagram Photo Frame.
GramFrame – Create beautiful iPad Screensaver from your Instagram feed or popular Instagram photos.
MoPho – Instagram Photo gift app for iPhone. Create simple but photo gifts from your Instagram photos.
Padgram- An beautiful looking, easy-to-use Instagram app for iPad. Helps your browse photos by category or a Map view.
PrintYourInsta – Create Beautiful theme based Postcards with Instagram photos to share or print with AirPrint Printer.
InstaBlast – Get Push Notifications to alert you when new stuff appears in your Instagram feed. You can either set it for your complete feed or particular users
Instalook – Discover Instagram Photos around you.
IntsaDM – Send Direct Message to your Instagram friends.
Flipagram – Create quick and easy video slideshows of your Instagram photos. Add a title, some soundtrack, adjust the speed and share a video slideshow of those special Instagram moments you clicked.
InstaFire – Kindle Fire lacks a good Instagram client. This is an Instagram client for Kindle Fire. You can browse, share, like, comment, search and even save photos from your feed.
Momento – Creates a diary off your Instagram photos along with your other social networking updates.
Regram – The only iOS App that lets you re-share Instagram photos quickly and easily.
DIFFERENT WAYS TO PRINT INSTAGRAM PHOTOS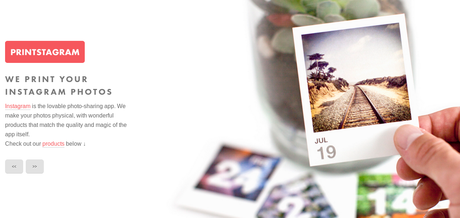 PicPack – Fancy Photo Magnets? This Berlin based printing service helps you turn your Instagram photos into photo magnets. One pack includes 12 Instagram photos of your choice and ship worldwide.
StickyGram – Just like PicPack, they turn your Instagram photos into magnets. One sheet of photo magnet can hold 9 photos. Free worldwide shipping.
InstaShirt – Your Instagram photos on a shirt. Yes! A wearable shirt or a hoodie.
PostaGram – Send Postcards from your iPhone or Android or web. Print postcards of your Instagram photos.
Printstagram – Print your instagram photos as a 365 day calendar or stickers or minibook or a poster. Various ways to keep print your Instagram memory.
InstaPrint – Location based Photo Booth for Instagram. Place the instaprint box in a location or for a specific hashtag, and it would give polaroid prints instantly.
Photo.Bo – Photo.Bo acts like a portable photo booth. Your guests take pictures using their smartphones and we immediately display these for all to see and touch
PrintsGram – Create photo cubes of Instagram Photos.
Casetagram – Create Custom smartphone case from your Instagram Photos. As of now they support all Apple Devices and Samsung Galaxy S II/III and Galaxy Note I/II .
Keepsy – Photobook off your Instagram Photos
InstaGoodies – Square stickable stickers of Instagram photos.
ImageSnap- Custom made Ceramic Tiles for your Instagram Photos.
CalendarGram- Print Real Calendar from your Instagram photos.
INSTAGRAM WEB APPS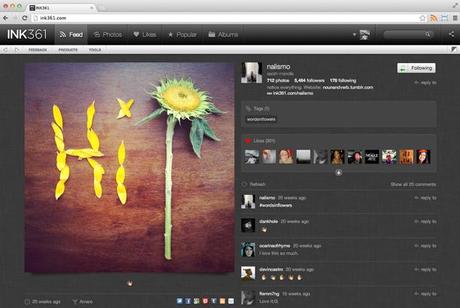 InstaDash – A Pinterest inspired dashboard for Instagram. It lays out your Instagram feed on web with the Pinterest web layout. It even aggregates the geo location of all the photos and lets your view together all photos taken in one location.
Ink361 – The most beautiful web app for Instagram. If you ever wanted to use a very minimal yet fully featured sleek Instagram for desktop? You should definitely try this web app. You just sign in your Instagram account and voila! Be ready to be amazed.
InstaFeed – The simplest web app. Think of this as a zoomed version of mobile interface with sidebar and interactive top navigation bar. It has all the basic features Instagram app has.
CopyGram – View, Store, Print and backup your instagram photos. A clean web interface for Instagram but with added features.
InstaPort – Still one of the best apps to import your Instagram photos from one service to another. Let's you download all your photos at once.
InstaChimp – If you are a avid Instagram user and want to send newsletters of your weekly/monthly photos, then this app is for you. Just create a free account and connect your Instagram & MailChimp account and you are good to go. You can create newsletter of your Instagram photos using simple, easy-to-use templates and send it as campaigns to your subscribers/fans and/or family members.
InstaPress – Instagram Plugin for your WordPress Blog.
ThinkLink – They provide tools to add interaction to your photos. You can pull your Instagram photos and give the photos new life by adding sound, voice, video, social, other photos and any link you want. You can use your instagram photos to tag on images from Facebook. Check here how it Looks
OpenPhoto – Helps your transfer all your Instagram photos to cloud storage services like Dropbox or Amazon S3.
Statigram – Very extensive web app for Instagram. Browse, view, search, follow/unfollow, generate metrics to optimise and analyze from your Instagram feed.
Luxogram – A very neatly designed Instagram web app to get Instagram on any web browser.
HashgramHashgram – A neat #tag search tool for Instagram
InstaDeliver – Auto post Instagram photos to Facebook & Twitter
Fourist – Search and browse Instagram photos of weekends from cities around the world.
InstaMe – Browse the most popular photos on Instagram, or just stalk celebrities. The site is available in Portuguese and English.
BadgePlz – Create Instagram Badge with a photo widget to display photos.
FollowGram – A follow button for your profile, which you can share on your blog/website.
WallGram – Create posters and wallpapers from Instagram photos for all devices/desktop.
INSTAGRAM DESKTOP APPS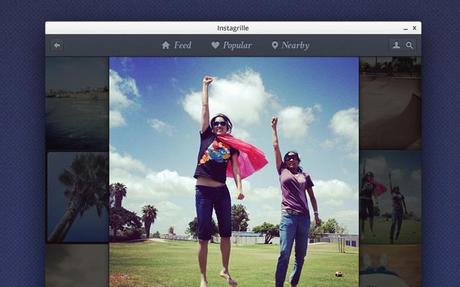 InstaGrille - A desktop app for Instagram build for Pokki. Bring the mobile Instagram experience to desktop.
Carousel – The best way to experience Instagram on your Mac
Visual Grub – A simple instagram app for mac.
Social Folders – Dropbox for Intsagram photos. A very useful tool which helps you backup all your Instagram photos in one place. This app is just like your Dropbox App but just for your photos from all your social networking websites. You can sync all your accounts or just your Instagram account to backup all the photos you have or you click in a folder on your desktop and socialfolder account.
FUN WITH INSTAGRAM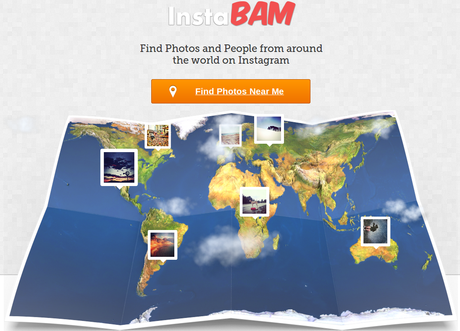 App.bg – Explore nearby Instagrams, Foursquare Tips and Tweets
InstaGreat – Current popular photos of Instagram.
Match-A-Gram – A fun flip-to-match memory based game based on #tag search. You search for a #tag , it pulls a random images, match them by flippinf oneby one and win!
Serendipity – Check this out on your mobile.
InstaMem – Link Instagram photos to movies, songs, books, and other memories.
InstaWar – The HOT-or-NOT app for instagram photos.
InstaPuppy – Glorious Dog photos shared on Instagram
Inustagram – More dogs on Instagram
InstaCat – Auto scrolling Instagram photos of cats.
Nekostagram – Cats, cats and more cats on Instagram.
52Grams – Instagram meets Fashion.
Clockstagram – Displays Current time using instagram photos.
CartagramCartagram – Popular Public Photos from Instagram arrange on a Map.
InstaEarth – Popular Instagram photos around the world.
InstaBAM – Find Photos and People around you on Instagram.
The Sweet Hat Club – All hat photos on Instagram. Join the Hat Club!
Instabackground – Create Custom wallapapers from your Instagram photos.
Instamory Pocket – Flip-to-match and win, memory based Instagram app for 1-4 players on a single device.
InstaMatch – Memory game for Instagram.
InstaQuit – Track your Instagram follows & unfollows.
I tried to categorized the best I can to make this list easy to browse. I hope I did a good job of categorizing that. If you know any cool Instagram tool or a service you think I should have included, please feel free to comment and let me know.